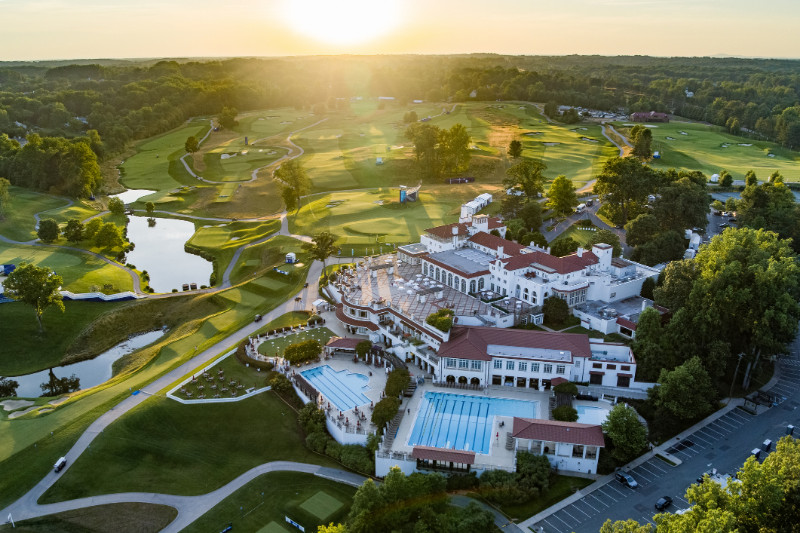 Table of Contents:
MARYLAND: A GOLFER'S PLAYGROUND
Maryland boasts an excellent quality of life thanks to its prime location, thriving economy, and abundance of recreational opportunities. Golf and country clubs are especially popular recreational destinations in the area. Here, you can not only practice your swing but also meet new people.
Moreover, country clubs in Maryland offer more than just golf and tennis. There are excellent dining facilities, too, so you don't have to leave the club to enjoy a fine meal after a round of golf. Swimming pools and playgrounds are available for children, as are toddler daycare centers. There is certainly something for everyone at most Maryland country clubs.
Whether you're looking for a place to play golf, a country club to join, or you simply want to experience what Maryland's country clubs have to offer, this guide is for you. Here, you will find information about the most prestigious golf and country clubs in Maryland, along with the benefits you'll receive when you join and how to pick the right country club for you.
EXPLORE THE MOST EXCLUSIVE GOLF AND COUNTRY CLUBS IN MARYLAND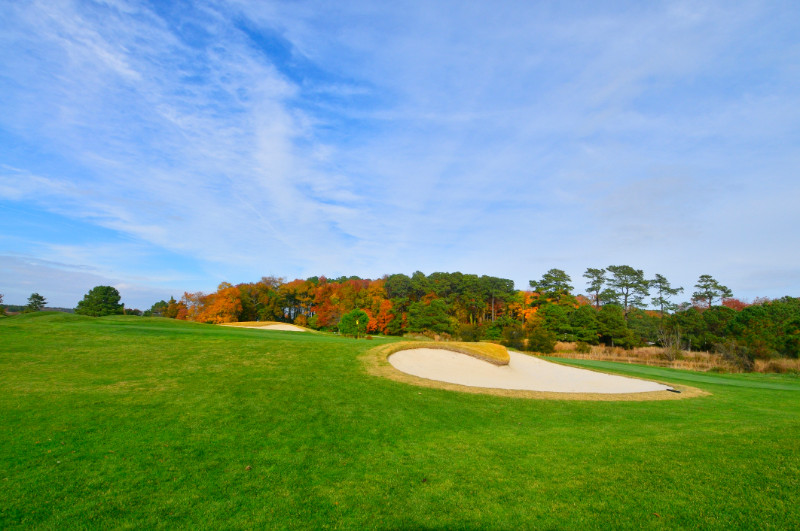 7420 Laurel Bowie Road, Bowie
This 18-hole golf course in Bowie is one of the premier public golf courses in the area. Year-round, this golf course offers practice greens, private and group lessons, on-course sessions, driving ranges, corporate clinics, and PGA junior golf camps. They can also arrange golf outings, events, and tournament packages upon request.
Tee time rates at Bowie Golf Club
Weekdays: $13-30 for residents and $28-35 for non-residents, depending on the time of day and number of holes played
Weekends: $20-40 for residents and $25-45 for non-residents, depending on the time of day and number of holes played
Kids (15 and under) play for free with a paying adult Monday through Friday at any time, and on weekends and holidays after 1:00 PM. Bowie Golf Club also offers the ideal setting for your corporate or fundraising golf tournament at the most competitive prices.
The course, which is easily accessible from the surrounding metropolitan areas, is open to golfers of all skill levels. Book a round or become a member today.
320 Blenheim Lane, #2003, Havre De Grace
A Pete Dye masterpiece that hosted five LPGA Championships, Bulle Rock is a must-play course for golfers of all skill levels. There are 18 signature holes on the golf course with spectacular tee shots, impressive greens, and wonderful course conditions that will make you feel like you're playing in a major tournament. Tee time rates range from $68 to $105, depending on the day and time. Residents pay lower rates. All rates include a green fee, a cart, and practice balls prior to the game.
Golf membership rates at Bulle Rock:
Individual (Resident) – $4,850
Individual (Non-resident) – $5,100
Spouse (Resident) – $2,450
Spouse (Non-resident) – $2,650
Children (Ages 18-21) – $2,650
Children (17 and under) – $1,350
The membership benefits include unlimited green and cart fees, unlimited practice facility use, a locker, bag storage, a USGA handicap, and 10% off food and beverages and on all golf shop merchandise.
After a round of golf, enjoy a delicious meal and great booze at the Gourmet Pub & Grill. The restaurant offers both indoor and outdoor seating overlooking the golf course. For an intimate dining experience, there's also a formal dining room available.
Join one of the most popular country clubs in the Mid-Atlantic or book your tee time here.
2802 Enterprise Road, Mitchellville
Mid-Atlantic region golfers are fortunate to have the Enterprise Golf Course as their premier public course. Built in 1976, it is situated on the old Newton White Dairy Farm property.
Golf course amenities include a clubhouse, pro shop, putting green, short game area, driving range, outdoor patio, and snack bar. The 18-hole, par-72 championship course is open year-round, with rolling fairways and natural scenery.
Enterprise offers four membership types: albatross, birdie, senior birdie, and par, with fees ranging from $1,000 to $3,500. Among the perks you will enjoy as a member are:
Unlimited green fees and cart fees
Guest play
Driving range privileges
Maryland state golf handicap
20% off golf shop merchandise
10% off food and beverage
10% off green fees at other golf properties besides your primary location
20% discount for additional household members
Public access to the golf course is also available if you don't wish to join a membership.
Tee time rates at Enterprise Golf Course:
9-hole walk – $14 to $18
9-hole ride – $25 to $29
18-hole walk – $28 to $39
18-hole ride – $39 to $43
During weekends and holidays, a round of golf can cost anywhere from $17 to $49, depending on the number of holes and time slot. Don't have a golf club of your own? A set of golf clubs is available for rent at the course for $40 per set.
Interested in experiencing Enterprise Golf Course for yourself? See their tee time schedule, as well as the course fees, here.
12320 Pleasant Prospect
Designed by Arnold Palmer, The Country Club at Woodmore has earned a reputation as one of Maryland's most challenging and prestigious golf courses since 1981.
Two MSGA Maryland Open Championships have been held here, as have USGA Amateur and Senior Open qualifiers. In 2007, 2008, and 2009, it also hosted the Melwood Prince George's County Open, as well as the Maryland Amateur in 2013. During a Nationwide Tour event in 2008, Ricky Barnes of the PGA Tour set the course record at 63.
Golfers will enjoy the traditional layout of Woodmore's golf course, with its rolling fairways, challenging holes, and spectacular course views. There are also exceptional amenities at Woodmore, including a clubhouse with three dining options: casual, elegant, and gourmet; three Har-Tru tennis courts; and a multi-tiered swimming complex.
Some of The Country Club at Woodmore's awards and recognitions over the years include the Golf Digest Architecture Award for Outstanding Design (January 2008) and one of the best golf courses in Maryland (2013).
Get the most out of your time at The Country Club at Woodmore. Offering a year-round social calendar, delectable cuisine, and an unrivaled golf experience, membership at Woodmore is well worth it.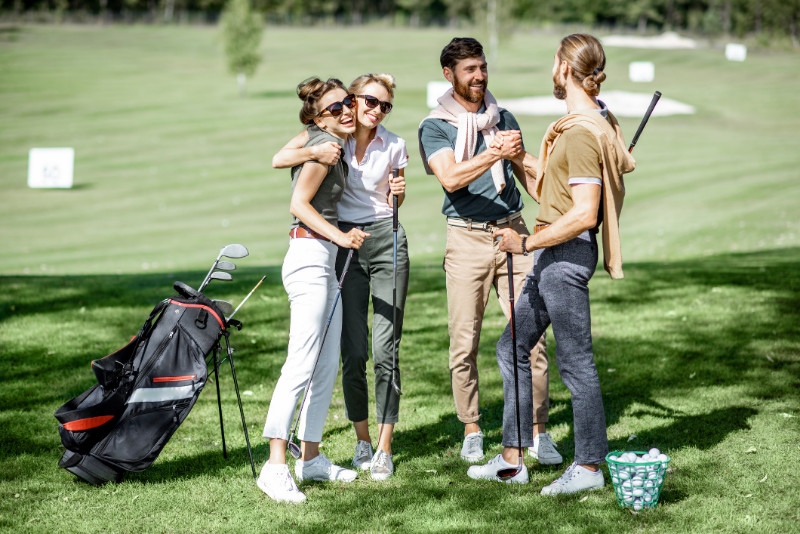 Woodmore offers the following membership options:
Full Golf memberships are available to those aged 40-69. Members can access the golf course, tennis courts, swimming pools, dining facilities, and social amenities.
The Young Executive Golf membership is designed for professionals and families aged 24-39. Members enjoy the same perks as Full Golf members.
The Senior Golf membership offers all the benefits of the Full Golf and Young Executive Golf Memberships for people 70 years and older. You can choose between a Family or Individual membership.
Corporate memberships can be tailored to meet your company's specific needs. All corporate members will have access to Woodmore's amenities.
Social membership benefits include access to tennis courts, swimming pools, dining facilities, and social activities at the club.
A spouse and dependent children under the age of 23 who live at home or are full-time college students are eligible for all membership categories.
300 St. Andrews Drive, Fort Washington
The National Golf Club is situated in the heart of historic Fort Washington, just minutes from the National Harbor. A family-friendly private country club established in 1960, National offers a junior Olympic-sized swimming pool, a well-equipped fitness center, excellent dining options, and a social calendar chock full of events and activities.
The private Ted Robinson Signature Course, renowned for its outstanding course layout and impeccable conditions, is the club's focal point. With a par-72 course measuring 6,764 yards from the championship tees, this classic Ted Robinson Signature Course is one of the premier courses in the region.
Rolling terrain, substantial elevation changes, and undulating greens make this a truly challenging course. While National offers challenges for the more experienced golfer, it's also forgiving enough to make the course enjoyable for everyone.
Interested in joining the National Golf Club? It offers several membership options without monthly minimums or assessments. Apart from having access to the club's course and amenities, members receive complimentary room rentals for private gatherings. In family memberships, spouses or domestic partners and unmarried children under 23 are also granted the same rights.
Here are the current membership categories at the National Golf Club:
Full Golf (Family & Single)
Young Professional Full Golf (Ages 22-40)
Military Full Golf
Weekday Golf (Family & Single)
Social (Family & Single)
National
All membership tiers grant members access to National's first-rate facilities. Social members, on the other hand, may only use golf amenities if invited by a golf member (guest restrictions apply). To be eligible for national membership, you must work and reside more than 90 miles from the club. The club and all amenities are available to national members up to 20 times per year.
1335 East MacPhail Road, Bel Air
Located in Northeast Maryland, Maryland Golf and Country Clubs has earned a reputation as one of the best private country clubs in the country. It is a year-round facility that offers world-class golf, dining, recreation, and social activities.
At Maryland Golf and Country Clubs, you can find a classic 18-hole course with rolling hills and undulating terrain that changes in elevation throughout. Members can participate in a variety of golf programs, including men's leagues, ladies' 9-hole and 18-hole, the MGCC seniors program, and the junior golf program. Moreover, Maryland Golf and Country Clubs promotes a wide range of events for all ages that are open to both members and guests.
Here are the following golf events at Maryland Golf and Country Clubs:
TGIF (Thank Golf It's Friday!)
President's Cup
Breakfast Tournaments
Member/Member Tournament
Member/Guest Tournament
Vendor Demo Days
Junior/Senior Tournament
Ladies' Golf Clinics
Stag Day
The Haviland Cup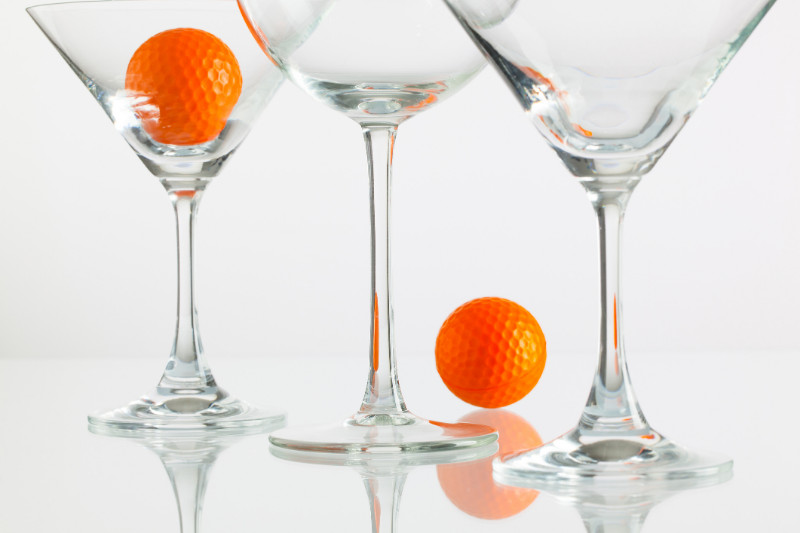 Looking for a bite to eat after your round of golf? There are a variety of dining options to choose from at the club. With seasonal menus to suit any taste, the dining rooms offer a wonderful setting for lunch or dinner with family or friends.
Maryland Golf and Country Clubs is not just about golf. There are eight outdoor courts with hard and Har-Tru surfaces, ideal for tennis enthusiasts and beginners alike. A vast selection of lessons and clinics are also available for people of all ages and abilities.
Visit Maryland Golf and Country Clubs' website to learn more.
14101 Phoenix Road, Phoenix
A private golf and lifestyle club located just 22 miles outside Baltimore, Hunt Valley Country Club offers a wide range of amenities. It is among the region's most popular dining and event venues and has been consistently voted one of the best private clubs in the state. There are a number of upscale recreational and sports amenities here, as well as a calendar of special events for members and their guests throughout the year.
Hunt Valley Country Club is home to 18 holes of remarkable golf. Greens and fairways are framed by tall mature trees, with streams and other water features adding to the scenic beauty of the course.
For those who do not play golf, there are seven Hart-Tru tennis courts at Hunt Valley that make great facilities for ladder and league play, tournaments, mixers, tennis clinics, and junior programs. If tennis is your game, Hunt Valley has something for you, as well!
Are you interested in becoming a member of Hunt Valley? Various membership types are available at the club, such as full golf, junior golf, tennis membership, and social membership. Choose a membership that meets your active lifestyle needs.
1201 Rockville Pike, Rockville
Take a scenic drive down a beautiful tree-lined road in Rockville, Maryland, and you'll find Woodmont Country Club – a private, member-owned club that offers excellent golf, tennis, swimming, fitness, dining, and camaraderie in a picturesque setting.
Featuring two premier 18-hole championship golf courses, 14 Har-Tru tennis courts, two Italian red clay outdoor courts, six indoor courts, a clubhouse and fitness center, swimming pools, and a playground, the club offers the best of everything.
Woodmont Country Club is proud to be recognized as one of the country's top-notch golf courses and pro shops. There have been over 40 USGA Final US Open Championship qualifiers held here, and the club hosted its first USGA Championship, the US Women's Amateur, in 2020.
Woodmont continues to reward you with championship-level play and superior conditions, including meticulously tended bentgrass fairways on the north and Zoysia fairways on the south.
The golf course has the following features:
Two championship golf courses
4-acre Sidney Harman practice area
Two practice putting greens
Grass driving range
Indoor putting studio
Four indoor hitting bays and two state-of-the-art instruction bays to allow for year-round practice
Award-winning full-service golf shop
Membership at Woodmont Country Club:
Legacy – A child, stepchild, grandchild, or step-grandchild of a current Active, Associate, or Social Member may join this program as an Active Member starting at age 25 (including those currently enrolled in the Children's Deposit Program).
Non-legacy – Families and individuals without any family connections can join this program as "active members."
Clubhouse (Social) – Open to people over the age of 65. This membership gives you access to the club's amenities. Golf and tennis are only available three times per year and are restricted to you and your spouse or constant companion.
Golf, tennis, and other fun activities await you in the Woodmont community. Sign up for a membership here.
HOW TO CHOOSE THE BEST COUNTRY CLUB FOR YOU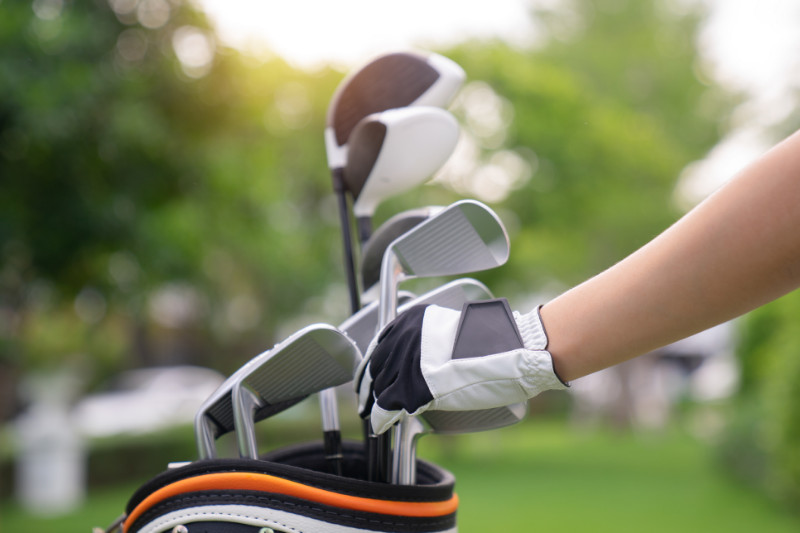 A country club membership is an important commitment. Here's how to find the best club for you.
Test out the golf course. If golf is your main reason for joining a country club, try a few rounds to see if you enjoy it. Book a tee time or ask a member for an invitation to a guest game.
Think about amenities that are important to you. Apart from immaculate greens, consider whether there are amenities and facilities that will be enjoyable for members and guests alike, such as swimming pools, fitness centers, dining establishments, and play areas.
Look for clubs with strong community values. A country club membership offers the opportunity to meet, mingle, and make new friends. Check out the club's social calendar to see if the activities appeal to you.
Consider the location. Think about the proximity of the club to your home. Furthermore, while you'll often find dining, bars, and gyms at country clubs, you should also feel comfortable exploring the surrounding neighborhoods.
Find out what other members or residents think. The community will be full of people trying to convince you that you've found the perfect place. However, you should consider speaking with other members or residents first to find out how it truly is.
FIND THE PERFECT HOME IN MARYLAND
Living in Maryland makes it much easier to become a country club member. Along with its incredible lifestyle, outstanding amenities, and exciting recreation opportunities, Maryland has some of the best real estate in the country.
Explore the Maryland real estate market with me, Ariana Loucas. Having been born and raised in Maryland, I am extremely familiar with the Washington D.C., Maryland, and Virginia areas. Allow me to show you some of the best properties on the market. Whether you're looking for a condo, a single-family residence, new construction, a luxury estate, or a golf property, I can help you find a home that fits your budget and requirements. Call 301.728.1418 or send me an email.