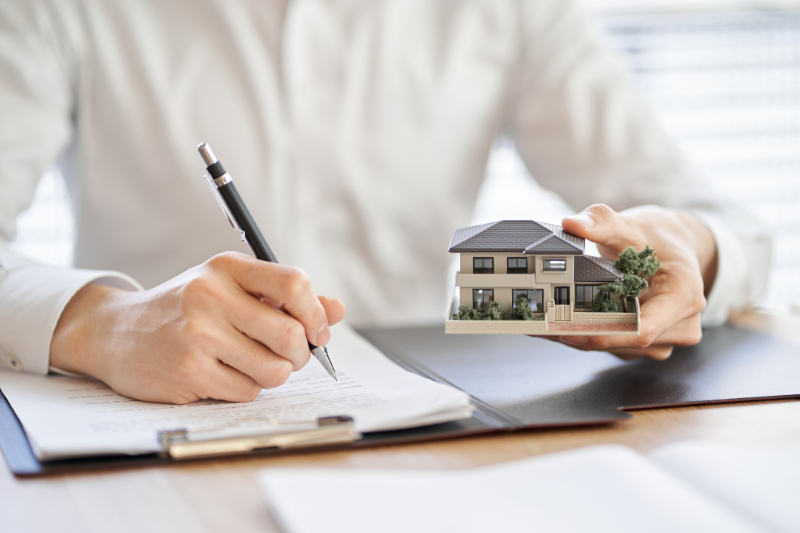 Working with a real estate agent can help smoothen the entire home-buying process. But if you are in the market for a luxury home, only an expert who specializes in this high-end property category can be your best source of support and guidance. This is especially important in a hot market like Arlington, Virginia which consistently ranks among the top places to live in the country. 
WHAT YOU'LL FIND IN ARLINGTON, VIRGINIA
Luxury properties in this county are among the most highly sought-after in the Old Dominion, with a diverse array of neighborhoods catering to various lifestyles – from peaceful suburban communities to more upbeat metro areas. Arlington also has the advantage of proximity to Washington D.C., making the area a preferred venue among people who are employed in the nation's capital. Arlington is also known to possess a healthy economy, a multitude of recreational opportunities, and an exciting culinary scene. 
When looking for luxury real estate in Arlington, VA, it makes sense to work with local luxury real estate agents with years of experience in the industry. Not only do they have extensive knowledge of the area but their expertise also includes hard negotiating and effective communication skills, plus access to an exclusive network of industry professionals. They make everything smoother and increase your chances of buying the luxury home of your dreams.
Below, we elaborate on the many virtues of having the right real estate agent paving the way for you to achieve your goals of finding the dream luxury home you've always wanted in Arlington, VA.
10 REASONS WHY YOU NEED A REAL ESTATE AGENT WHEN BUYING A HOME IN ARLINGTON, VA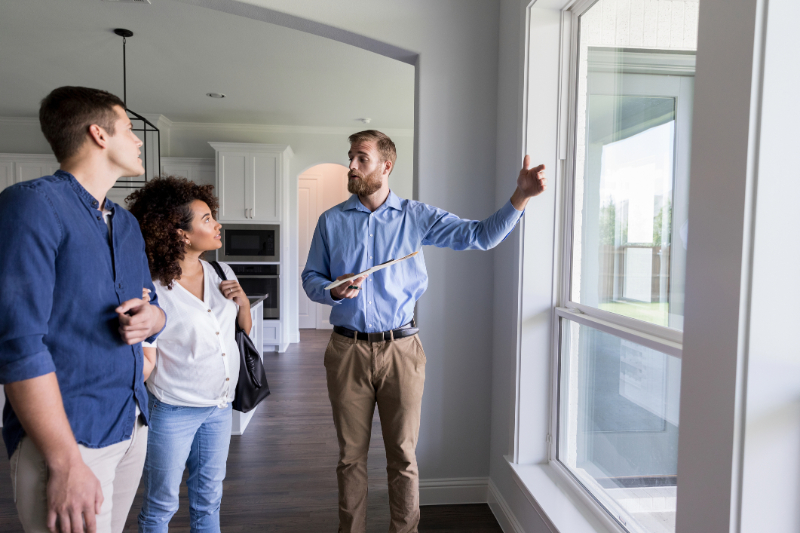 Experience and impeccable market knowledge

Given the niche nature of luxury properties, only a handful of real estate agents in Arlington, VA specialize in buying, selling, or investing in luxury homes. That's why having one working with you who knows the upscale side of Arlington's real estate market would give you a significant edge.

The experience these professionals have acquired over the years mostly stems from working closely with high-profile clients who have extraordinary requirements, not just in the home they're looking for or selling but also in their working relationship with their respective agents. Some of these clients demand a hush-hush end-to-end transaction to keep their identities private. Others have specific requirements for the luxury home they want to buy. Given the range of clients they have worked with, knowing what you need in your transaction will be easy; more so, providing these needs.

Hyper-local market knowledge is another advantage of having luxury real estate agents from Arlington, VA working with you in your home-buying journey. They know the county like the back of their hand, especially if these people are long-time residents or natives of the area. They'll be highly familiar with the most prominent architectural styles and most popular home amenities. From the deluxe penthouses in Crystal City to the high-rise condos in Ballston, their expertise should be second to none. They'll also be up to date on sales prices and other developments that would have an impact on the area's real estate. The more they know, the better your chances of getting the right home with the perfect amenities at the right price.

Expert advice on neighborhoods, schools, and amenities

Arlington has so much to offer with over 30 neighborhoods and urban villages that offer everything from quiet suburban living to a vibrant high-rise lifestyle. Your real estate agent should know all about these neighborhoods, including North Rosslyn which offers spectacular views of the Potomac River, or Donaldson Run where lush woodlands make the perfect backdrop for cozy Cape Cod homes. 

The county's prime location near Washington D.C. also puts it within a short distance from many of the top universities in the country. Any top luxury real estate agent in Arlington will be able to point you in the direction of the most beautiful high-end homes in the area that are also close to universities such as Georgetown University, Georgetown Washington University, and Marymount University.

Rapport and smooth communication

Success in the competitive Arlington, VA luxury real estate market also hinges on effective communication. Being on the same page with your agent is crucial, so choose a real estate agent who has a clear-cut communication style that aligns with yours. They should pay close attention to all your wants and needs and make sure that you are constantly kept in the loop on the progress of your home search. 

Moreover, your real estate agent must be stellar at the negotiating table. Luxury homes for sale in Arlington could go upwards of $4.5 million – that said, your agent should be able to put your interests at the forefront and find that sweet spot that will soften the other party's stance until an agreement is reached.

If you're a seller, your agent must be resolute in bringing you back to the business details of the transaction. The true masters of calmness, they'll keep your emotions in check as you figure out the best price to set for your home for sale.

Access to an established network of industry experts

You can tell a lot about a real estate agent's credibility based on their network. The best luxury real estate agents have dedicated years to forming valuable connections with a diverse range of industry professionals. Among these are reliable mortgage lenders and home inspectors who specialize in luxury homes in Arlington.

Working with a real estate agent who can easily reach out to colleagues with insider knowledge on exclusive luxury homes not listed on the usual platforms would be a great help, as well. Having access to both listed and off-market properties means a wider array of choices for your next home. This could be a huge advantage in a market as competitive as Arlington, where some luxury homes close within a few weeks of being listed.
FINDING THE RIGHT REAL ESTATE AGENT IN ARLINGTON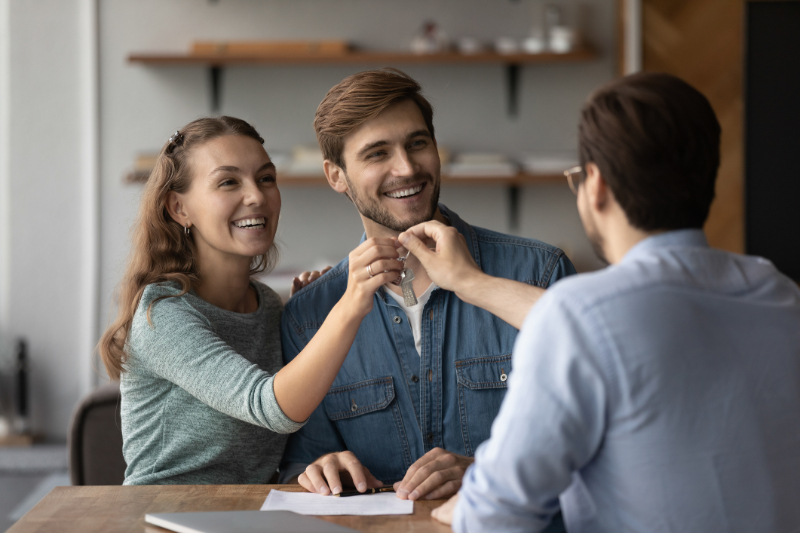 Your real estate agent could determine the success or failure of your real estate-buying journey, so pick wisely. With so many real estate agents to choose from, it can be hard to figure out who to work with. Here are some helpful ways to find the right real estate agent: 
Compare real estate agents online

Finding the right real estate agent in Arlington can be just a Google search away. Turn on your laptop, get online, and you will find a wealth of information on the best real estate agents in the county.

You can start by looking at profiles of real estate agents that pop up on the first page of your search as they are often the most seasoned professionals. Check out their websites to see their details, including their areas of expertise (e.g., buying, selling, investment, property management), neighborhoods served, and contact information. Reading client testimonials will also give you a clearer understanding of their work ethic. Make sure to check if they have any real estate awards because these are a definite advantage – you ought to work with only the best in their craft.

In addition to their websites, you can usually find the best real estate agents on LinkedIn. As a social media platform for professionals, this is where they showcase their achievements and expertise to other industry professionals. Browse through them for a good look at how they interact and communicate with others. You may also come across feedback and testimonials from other LinkedIn users who have worked with them, offering insights into their working style and reputation.

Moreover, you can also go to real estate websites like Trulia and Zillow as they sometimes have information on real estate agents.

Put their expertise to the test

Do not settle for a real estate agent who has gaps in their knowledge of Arlington's housing market; more so, when it comes to the luxury real estate in the area. The best real agents should be able to give you a better understanding of important factors like current and forecasted housing trends, each neighborhood's unique characteristics, and the most sought-after luxury home amenities. They should also be able to walk you through every step of the way, from searching for the right property to receiving the keys to your new Arlington luxury home. That's why it pays to ask the right questions to your potential real estate agent before hiring – you will find out the extent of their mettle as experts in their chosen field. This leads us to the next item.

Interview multiple agents

It helps to have options when it comes to real estate, so don't put all your eggs in one basket and hire the first agent you come across. By talking to multiple agents, you would be able to compare their answers and select the one who could best provide the support you need in your real estate transaction and be the perfect working yin to your yang. 

Most experts recommend meeting with at least three agents. Interview them about what they can bring to the table, and ask them questions like:

How long have you been working as a real estate agent? While not every agent has been in the industry for years, working with one with extensive experience can make you feel more confident about doing business with them.
What kinds of properties do you specialize in? Keep in mind that not all real estate agents specialize in luxury properties, so make sure that they do before making any commitments. 
Which neighborhoods do you serve? Arlington covers a land area of approximately 26.1 square miles and is home to over 30 neighborhoods and urban villages. You will want an agent with expertise in exclusive enclaves and high-end communities within the county.
How many active clients do you handle at a time? The more clients they handle, the less time they can commit to you. Work only with a real estate agent who can dedicate their full attention to your transaction and essentially hasten the process. 
Do you work mostly with buyers or sellers? Some real estate agents work better selling houses than finding the best luxury homes for their clients. Look for an agent who can help you with your specific goals. Ideally, they excel in both buying and selling.

Once you have chosen an agent, make sure to go over your contract details before signing. This should include the exact services they will offer, their length of services, and fees for their services.

Ask for reliable references

What better way to learn about a real estate agent than to ask past clients about them? They are among the most reliable sources of feedback as they have first-hand experience working with the agent. The goal is to learn more about the quality of their services.

Request a real estate agent for a list of some of their most recent references. Ask them about the overall experience they had, as well as the finer details of the transaction. Ask about communication skills, the length of time it took to close the deal, and whether or not they achieved their real estate goals with the agent's help. 

A real agent who is confident in the work they do can get you the references you need with no hesitation. If they appear hesitant to give you any or if their references seem unreliable, then consider moving on and finding someone better.
FAST-TRACK YOUR WAY TO LUXURY LIVING WITH THE BEST REAL ESTATE AGENT IN ARLINGTON 
When it comes to reliability in selling or buying homes in Virginia, Maryland, and the D.C. area, I'm the Realtor for the job. I'm Ariana Loucas, a top-notch luxury Realtor working under the prestigious Sotheby's International Realty brand. My team and I are licensed to handle real estate transactions in all three major markets across the region.
When you work with us, you get: 
30 years of combined experience in facilitating over $125,000,000 in real estate transactions
A professional network other real estate teams cannot match
A multi-lingual staff to serve your needs
But do not take my word for it. Check out some of what our previous clients have to say about our impeccable real estate services:
"From the beginning, Ariana made the daunting task of buying a home seem doable. We were looking in a highly competitive market and she ensured that we got in to see houses before they sold, even on very short notice. Her style made it clear that there was no pressure to buy a home we didn't want just so she could close a sale and it was ultimately her relationships and reputation that made the difference in the offer that was accepted."
"My experience with Mrs. Loucas and Ms. Sousa was phonemical. This was the fourth home I purchased and the process, transition, communication, time frame, questions, answers, attentiveness were remarkable. Every step was made with assurance and time was not a matter. I could not have asked for a better team to work with and oversee my process."
Ready to explore your options in Arlington's luxury real estate market? Give me a call at 301.728.1418 or send an email here. You can also book an appointment here.