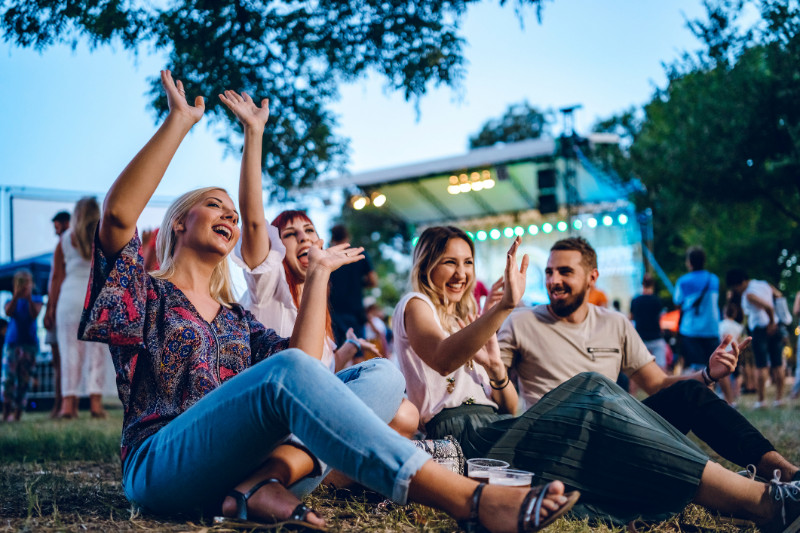 Located in the Northern Virginia region across the Potomac River, Arlington is an urban community that has something for everyone, making it one of the best places to live, work, and play. And with its abundance of attractions, outdoor destinations, and community events, there's no limit to the number of fun and exciting things to do in Arlington, VA.
Find out what Arlington has in store for you below.
Table of contents
Exciting things to in Arlington, VA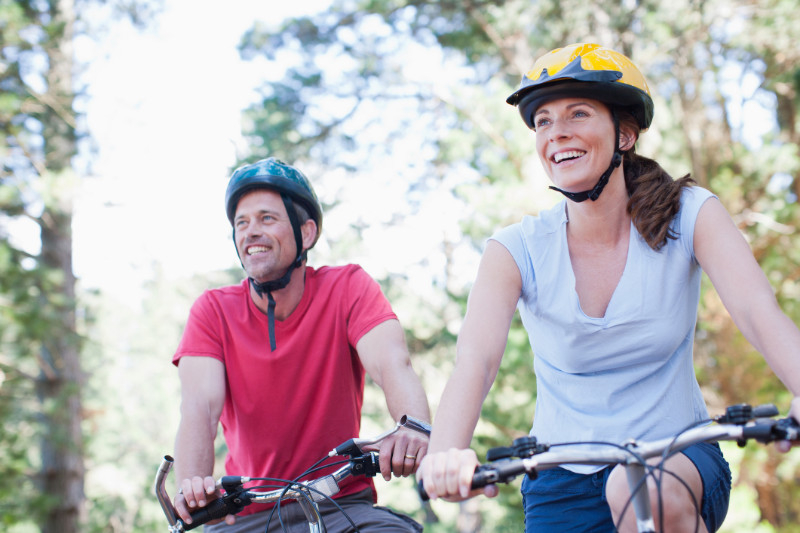 Spend a day at the park
There's no better way to enjoy nature and the outdoors than by spending it at the park. And in Arlington, you have plenty to choose from. The parks in and around the city offer acres of recreational space and, with it, countless outdoor activities to enjoy.
The 51-acre Bluemont Park, for instance, is for the sports-minded. Play a friendly game of basketball, softball, baseball, volleyball, or tennis with your friends and family, or match up with strangers (and potential new friends). If solo recreation is more up your alley, Bluemont Park also has trails for running, walking, and cycling. Picnic areas and vending machines are available.
If you're looking for a quiet and picturesque getaway, Bon Air Park never disappoints. This hidden gem, which covers around 24 acres, is filled with more than 120 varieties of blooming roses. The rose garden was created by Nellie Broyhill in 1951 and serves as a memorial for local war veterans. Visitors are also welcome to use the bike baths, playgrounds, and picnic areas. Bon Air Park is dog-friendly, too!
Visit the area's iconic landmarks
As a county that's steeped in history, Arlington is home to world-famous monuments, touching memorials, and historic museums. Many of these legendary sites honor the country's fallen heroes and those who have served in the Marine Corps, Air Force, and other military branches.
One notable landmark is the Arlington National Cemetery, which is among the oldest and most famous cemeteries in the nation. Founded in 1866, the cemetery is located across the Potomac River and serves as the final resting place for over 300,000 veterans. Those visiting the Arlington National Cemetery can take an interpretive bus tour or explore the area on foot for a more solemn trip.
Other landmarks that you must add to your list are the Marine Corps War Memorial, the Air Force Memorial, and the Military Women's Memorial.
Explore the hiking and biking trails
With more than 80 miles of hiking trails and paved multi-use trails, it's no wonder why Arlington is one of the best spots for hiking and biking.
The Potomac Overlook Regional Park has an easy trail that winds through the woods. This scenic trail is less than two miles and is a perfect thing to do in Arlington, VA for the entire family. If it's a smooth bike ride you're after, try the Arlington Loop. It's a 16.5-mile network of trails that will take you through the central and southern portions of the county. As you pedal and test your mettle, you'll be treated to spectacular views of the skyline and the urban landscape.
See the other trails here.
Catch a show
Arlington is home to several performing arts venues, showing everything from musical comedies to classical theater. Signature Theater is one of Arlington's finest. This Tony Award-winning non-profit theater has Broadway-caliber performances you wouldn't want to miss. The company was founded in 1989 and has since staged 56 productions.
Avant Bard Theater is another performing arts organization that should be on your list. Their innovative performances of classic and contemporary works will capture your attention in an instant.
Explore the list of Arlington theaters and shows here.
Go on a much-deserved shopping spree
Discover a world-class shopping experience here in Arlington, VA. From high-end fashion stores to vintage boutiques, Arlington has a wide selection of shopping options for you to choose from.
The Fashion Centre at Pentagon City might satisfy your need for retail therapy. It is home to over 170 stores and eateries, including major retailers like Coach, Armani, and Kate Spade. Ballston Quarter, which underwent a huge renovation, has a new look with its modern interiors, glass walls, and next level food hall. Major retailers and local stores can also be found in Ballston Quarter.
For home furnishings and unique items, make your way to The Crossing Clarendon. The Village at Shirlington, on the other hand, is known for its local boutiques and sidewalk cafes.
Try the local brews
Arlington's local craft beer scene serves unique and award-winning brews that you can't find anywhere else. One notable brewery is New District Brewing Co. Arlington County's first distribution brewery since 1916, New District Brewing Co. offers year-round brews like its Belgian-style backyard brew and seasonal brews like pumpkin beers and Virginia stouts.
Try these other Arlington Breweries: Crafthouse Arlington, Board Room Brewing Company, and Meridian Pint.
Join an art workshop
Arlington is also known for its strong arts and culture scene. Aside from looking at various artworks in the county's many art galleries, you can also try making your own. Arlington County offers a wide variety of art classes for drawing, painting, pottery, photography, and jewelry-making. There are art classes for children of all ages and even some that you can take with them!
Arlington Art Center is another option if you want to develop your creative and artistic sensibilities. A well-known location in Virginia for contemporary artworks, the 17,000-square foot art center is home to exhibition galleries, working studios, and classrooms. Each art class in the Arlington Art Center is kept small and is led by experienced, professional artists.
Annual Events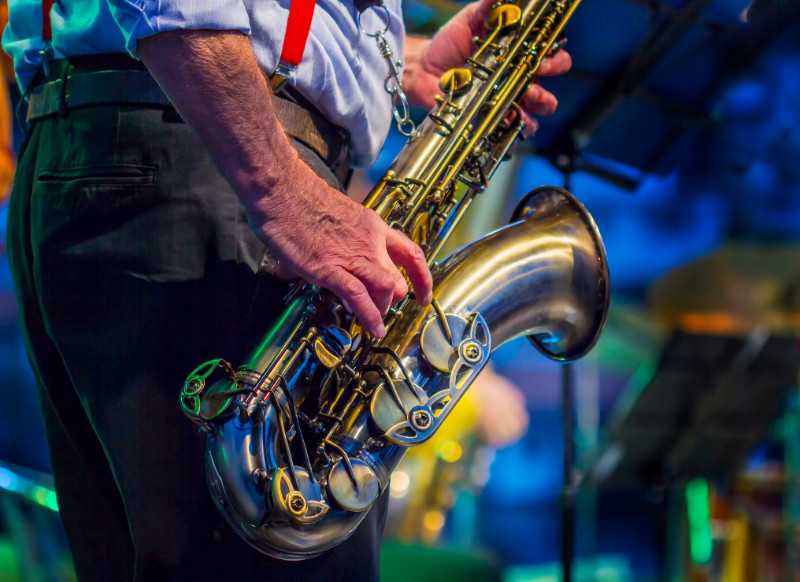 From fun runs to music festivals, there's no shortage of exciting events in Arlington. Check out these top events by the season.
Spring
Spring is one of the most magical seasons—full of blooming flowers, warmer weather, and new beginnings. Arlington takes advantage of this enjoyable atmosphere by holding these must-visit events:
In 1912, Tokyo's Mayor Yukio Ozaki gave 3,000 cherry trees to the city of Washington, DC. To celebrate this gift of friendship, the Washington metropolitan area throws a four-week-long cultural festival filled with food, activities, and other cultural offerings. The National Cherry Blossom Festival is usually held at the end of March.
Now in its 110th year, the National Cherry Blossom Festival is bigger than ever. Arlington joins in on the fun by hosting the Blossom Kite Festival in Virginia Highlands Park. The festival features food trucks, fun activities, and free kite kits.
Held in the Clarendon neighborhood every April, the Arlington Festival of the Arts showcases original works from USA-based artists. Discover a wide variety of artworks that come in all sizes, shapes, and mediums. Among the diverse art offerings are paintings, sculptures, mixed-media, and pottery.
Admission to the Arlington Festival of the Arts is free of charge.
Observed on the last Monday of May, Memorial Day honors the country's fallen heroes. There are several ways to spend Memorial Day in Arlington. You can attend the National Memorial Day Parade, which is held right across Arlington in Washington, DC's Constitution Avenue, or join the memorial service at Arlington National Cemetery.
Don't miss out on the Columbia Pike Blues Festival, one of the most much-awaited events in Arlington. The three-day festival, which is presented by the Arlington Arts and the Columbia Pike Revitalization Organization, is a non-stop jam session that features contemporary sounds and funky rhythms.
Aside from the live music, the Columbia Pike Blues Festival has something for everyone to enjoy, including craft vendors, food trucks, and activities for kids.
Summer
Summer is all about enjoying the outdoors and making the most of it with family and friends. Here are the top things to do in Arlington, VA that you should put on your summer calendar:
Catch a movie under the stars at the Rosslyn Outdoor Film Festival. Held in the three-acre Gateway Park each Friday night, this weekly event is a popular thing to do in Arlington, VA especially if you want to relax and unwind. Past movies shown include La La Land, Wonder Woman 1984, and Monsters Inc.
While the movie screenings typically start at dusk, there are various games and activities at 5 p.m. You can even grab a delicious snack from the onsite food trucks or stop by the beer, wine, and & sangria bar.
Gateway Park is located along Lee Highway.
Known as one of the largest free admission events on the East Coast, Arlington County Fair is not to be missed. The annual event, which has been running for more than 40 years, takes place every mid-August at the Thomas Jefferson Community Center.
When it comes to entertainment, the Arlington County Fair rarely disappoints. There are competitive exhibits, midway rides, live outdoor music, and carnival games. Don't forget to try the funnel cakes, candied apples, and other Fair delicacies as well.
Savor the smooth and sultry sounds of jazz when you attend the Rosslyn Jazz Fest in September. Typically held at Gateway Park, this one-of-a-kind event features three weeks of live music, celebrations, and unlimited fun. The Rosslyn Jazz Fest also has pop-up jazz performances in Central Place Plaza, Wilson Boulevard, and on N Lynn Street.
Looking for organic fare, seasonal fruits and vegetables, and gourmet items? Arlington has it all. While the county has several farmers markets that continue to sell fresh produce all-year-round, these are others that only come by during the summer.
The Ballston Market, for one, runs from April to November and offers certified organic fruits and vegetables, organic milk, and delicious baked goods. You can even snag a giveaway if you visit during the first Thursday of the month. Other farmers markets in the summer that you should definitely check out are the Fairlington Farmers Market and the Rosslyn Farmers Market.
Fall and winter
They say that the fall and winter seasons are one of the best times to be in Arlington and it's true. Enjoy a unique holiday experience at these festive events:
Founded in 2006, the Arlington Turkey Trot Fun Run was started to help raise funds for the less fortunate residents in the community. From 300 runners and walkers in 2006, the number of participants has now grown to over 4,000. Everyone is welcome to participate in the Arlington Turkey Trot, including your four-legged friends!
The first of its kind in Arlington, the Holiday Wreath Market is an excellent way to get into the holiday spirit. The Holiday Wreath Market features live music, an outdoor bar, and of course, fresh wreaths that are ready for you to take home.
Get ready to hear the classical masterpieces and contemporary hits from the National Chamber Ensemble. The show includes Handel's "Messiah", performances from Piano Young Artist Competition winners, and a solo from renowned soprano Sharon Christman. The concert ends with a lively Carols Sing-Along that never fails to spread the festive cheer.
Why live in Arlington, VA?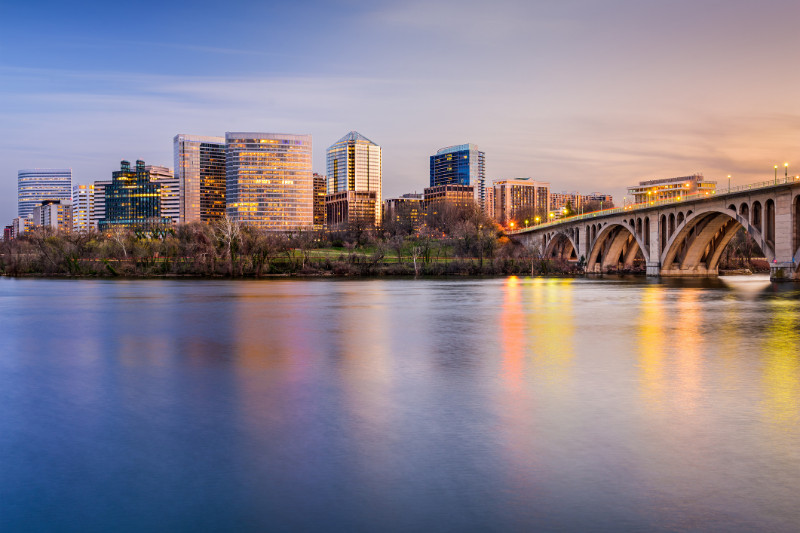 If these events and things to do in Arlington, VA aren't enough, here are a few other reasons why you should make the move to this thriving area.
Prime location
One of the biggest advantages of living in Arlington, VA is its location. The county is situated right across Washington, D.C., separated by the Potomac River. Residents can easily travel to the nation's capital via railway or bus.
Excellent educational institutions
Arlington offers one of the best school systems, complemented by outstanding academic programs and dedicated teachers and staff. In fact, the public schools in Arlington were ranked #2 by Niche on their list of the Best School Districts in Virginia. Living in Arlington also puts you close to excellent universities like Marymount University and Georgetown University.
Top-notch dining destinations
Searching for a place to eat in Arlington, VA? You'll find plenty. Arlington's dining scene has a wide variety of cuisines like Greek, Mexican, and Asian. The best breakfast, brunch, and cafes are also found here.
As for nightlife, you're spoilt for choice. Whether it's watching a live comedy show or hopping from one bar to another, there's plenty to see and do in Arlington once the sun goes down. Many bars in Arlington host lively trivia nights and live music sessions as well.
Good public transit system
Arlington has several options when it comes to public transportation. Residents often take the Washington DC Metrorail, which has 91 stations throughout Virginia, Maryland, and the District of Columbia. It is well-connected to Arlington. Metrorail is also known for its reliable and consistent transit service.
Most areas and neighborhoods in Arlington are also very walkable and pedestrian-friendly. In fact, the county was given a Gold Walk Friendly Community Designation for the second time in a row!
Growing economy
Arlington is one of the best areas for starting a business. Hailed as a dynamic economic hub, businesses and organizations seeking growth get great support from the local and state governments. Small businesses are provided with the information, assistance, and resources they need by the Arlington Economic Development. Arlington's central location also plays a huge role in getting businesses off the ground.
Many tech companies, internationally-recognized startups, and Fortune 500 companies like AES Corporation and CalAtlantic Homes have made their headquarters here. The top private employers in Arlington include some of the biggest companies in the world like Amazon, Accenture, and Deloitte.
Homes for sale in Arlington County, VA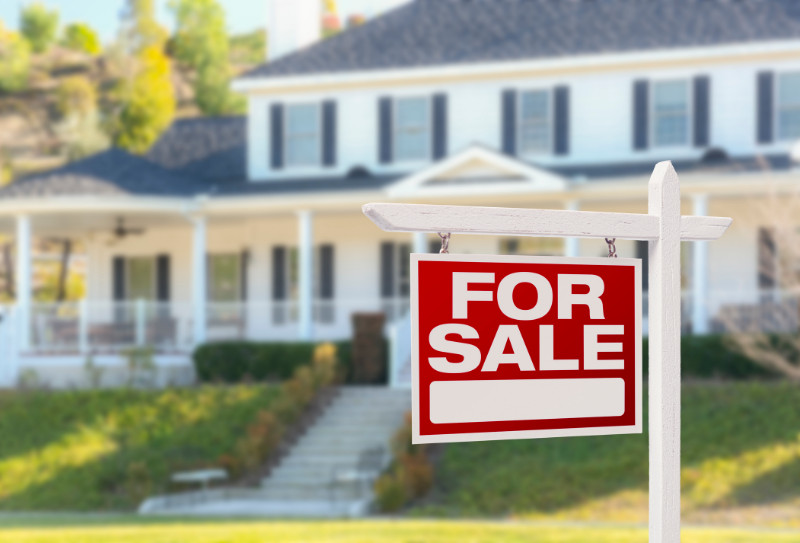 With its central location, growing economy, and endless recreational opportunities, it's not hard to see why many are choosing to invest in Arlington, VA real estate. In fact, the real estate market in Arlington County continues to rise each year. According to the Northern Virginia Association of Realtors (NVAR), an average home for sale in Arlington is now $796,552 (as of March, 2022), a 3.6% increase from the previous year.
Arlington has a wide selection of real estate properties for sale like single-family homes, townhouses, and condos. Craftsman, Colonial, and Cape Cod are the most common architectural home styles. Due to the variety of properties on the market, buyers can easily find an Arlington, VA home for sale that fits their budget, needs, and lifestyle.
Explore Arlington, VA with Ariana Loucas today
See what Arlington, VA has to offer in terms of lifestyle, amenities, and real estate with me, Ariana Loucas. My experienced team of Realtors and I know the Washington, D.C., Maryland, and Virginia areas like the back of our hands. We are here to help you successfully navigate the local market and provide you with a smooth real estate experience.
Let us help you find the perfect home for sale in Arlington, VA! Get in touch with us at 301.728.1418 or connect with me by email.