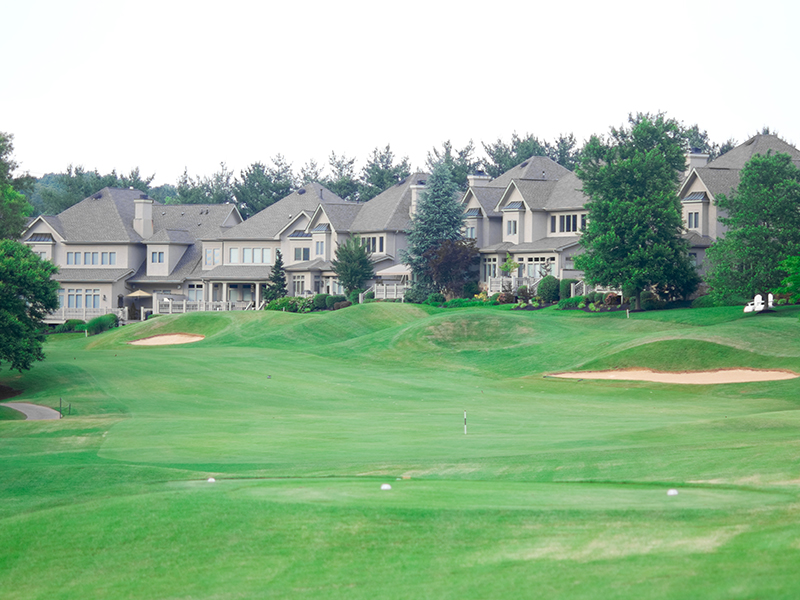 Maryland offers a high quality of life thanks to its prime location, robust economy, excellent employment opportunities, and a multitude of outdoor venues and leisure destinations. Whether you're looking for a small-town environment or the vibrant atmosphere of a big city, you'll be able to find an ideal place to call home in Maryland that perfectly matches your lifestyle.
For those looking forward to a luxurious lifestyle in the Old Line State, there's a diverse selection of high-end golf and gated communities in Maryland to choose from. These communities feature elegant residences combined with an array of first-class resort-style amenities like championship golf courses, tennis courts, swimming pools, clubhouses, state-of-the-art fitness facilities, multi-purpose trails, and many more.
If you're in the market for the finest properties, below is an overview of some of the top gated communities in Maryland. We'll give you a glimpse of the amenities, the homes, and the type of lifestyle you can look forward to in every community to help you find the perfect place to call home.
Table of Contents:
OAK CREEK GOLF CLUB
Located in Upper Marlboro about 30 minutes east of Downtown Washington, Oak Creek Golf Club is a highly acclaimed golf course subdivision highlighted by an 18-hole championship course designed by Ault Clark.
Established in the early 2000s as a private country club, Oak Creek Golf Club's championship course was an original design by Ault, Clark & Associates, one of the most renowned golf course design teams in Virginia. The course was eventually acquired by Toll Golf in 2013 and redesigned as a more approachable, golfer-friendly public course. Following two years of renovations including the construction of a new clubhouse, the new Oak Creek Golf Club was unveiled during Memorial Day weekend in 2015.
Enhancing the grandeur and old-world charm of the course is the historic Bowieville Manor, built in 1820, which Oak Creek Golf Club shares its grounds with. There's also a vintage tobacco barn that players will encounter on the 4th hole as they make their way along the fairways.
Players of all skill levels can look forward to an unmatched playing experience on Oak Creek's winding oak-lined Bermudagrass fairways and undulating bentgrass greens that remain consistent throughout the year. For a challenging yet enjoyable experience, you can choose among six tee boxes ranging from 4,500 to 7,000 yards to match your level of play.
Homes in Oak Creek Golf Club
The gated golf course community of Oak Creek features several neighborhoods, each with its distinct character, all connected by a scenic six-mile trail network. Homes for sale in Oak Creek offer over 2,700 square feet of living space on average and are equipped with a range of high-end features for a luxurious lifestyle.
Residents of Oak Creek get to enjoy laid-back living in an incredibly picturesque setting, with homesites amid lushly wooded acres tucked away from the community's well-designed streetscapes. You'll also find many first-class communities within the periphery of Oak Creek. In addition to the outstanding 18-hole championship golf course, other amenities in this sought-after community include sprawling open park space, a swimming pool, tennis courts, a reflection pool, and The Grove, an onsite casual fine dining restaurant and bar.
BEECHTREE
Located in Upper Marlboro, Beechtree is a master-planned gated community that encompasses over 1,200 acres surrounding a 30-acre lake. It features a variety of first-class amenities including a swimming pool, fitness center, tennis courts, miles of walking trails, and the award-winning Lake Presidential Golf Club 18-hole championship course and its 11,000-square-foot clubhouse.
Beechtree offers unparalleled convenience for residents, with a terrific location just south of Bowie Town Center and its assortment of shops, restaurants, and leisure venues. The luxury community is a few minutes away from the Beltway and Route 50, as well, making it easy to access vibrant metro hubs like Annapolis and the DC area.
Homes in Beechtree
Homes in Beechtree allow for laid-back living in a scenic and tranquil location, making it an ideal choice for those looking forward to a relaxing lifestyle in a picturesque, family-friendly environment. Residences in this luxury community boast impeccable architectural details and exquisite craftsmanship, with an array of features designed to provide the ultimate in comfort.
Single-family homes, townhomes, and some multi-family residences are all available in Beechtree, giving prospective buyers several real estate options to choose from. With its lush green spaces, host of top-quality community amenities, and impressive residences, the gated community of Beechtree offers a next-level lifestyle that's hard to match.
K. HOVNANIAN'S FOUR SEASONS AT KENT ISLAND
Nestled on the Chesapeake Bay, K. Hovnanian's Four Seasons at Kent Island is a waterfront active-adult community that offers an amenity-filled lifestyle in a tranquil island setting. The luxury community is located beyond Chesapeake Bay Bridge and is surrounded by panoramic views of the serene waters of Chester River, creating a gorgeous backdrop that's perfect for those seeking a more relaxed yet active lifestyle in retirement.
K. Hovnanian's Four Seasons at Kent Island offers a wealth of outstanding amenities, creating countless opportunities for residents to stay active, enjoy the outdoors, socialize with neighbors, or spend quality time with loved ones.
Numerous recreational options abound including tennis, bocce ball, pickleball, and billiards. Whether you're after a refreshing dip or low-impact exercise, the community has swimming pools to keep you active anytime throughout the year. There's also the Chester House, the community's sprawling 24,000-square-foot clubhouse which features a state-of-the-art fitness center and several multipurpose rooms for meetings, celebrations, and other activities.
Looking forward to fun water activities? Four Seasons features a 450-foot fishing pier and a kayak and canoe launch on the Chesapeake Bay, making it easy for residents to enjoy exciting recreational activities on the water.
For avid golfers, several highly renowned golf courses are situated close to Four Seasons at Kent Island:
Another highlight of living in Four Seasons at Kent Island is its great location. The community is conveniently near both Baltimore and Washington, DC, offering easy access to big city amenities and attractions. Annapolis, the capital city of Maryland, is even closer – it's just 15 minutes on Route 50/Route 31 past the Chesapeake Bay Bridge.
Homes in K. Hovnanian's Four Seasons at Kent Island
Those looking forward to enjoying resort-style living at its finest can choose from a selection of luxurious single-family homes and condos in this exquisite island community.
Single-family residences in Four Seasons at Kent Island are all recent constructions and are part of three different collections: The Bay Series, The Island Series, and The River Series. Each collection features various sizes, floor plans, and features, giving prospective buyers a wide range of options to choose from to accommodate their unique needs and preferences.
Luxury condos are available, as well, ranging from 2-bedroom units with over 2,000 square feet of living space to larger 3-bedroom units covering over 2,600 square feet. Condos are part of Four Seasons at Kent Islands' three developments named Magothy, Chester, and Severn.
MARLBORO RIDGE
The upscale residential community of Marlboro Ridge offers a seamless balance between tranquility and convenience, with its relaxed country setting and close proximity to shopping and leisure venues.
The community is located minutes away from the Capital Beltway, providing quick access to Washington, DC's incredible array of museums, cultural and entertainment venues, and world-class restaurants, as well as other great destinations in the DC Metro area. A myriad of outdoor recreational venues is also a short drive away, offering golf, camping, fishing, biking, kayaking, and a lot more.
Although there are many terrific attractions just outside of Marlboro Ridge, residents don't need to head far to spend a fun day with friends and family. The community is home to plenty of fantastic amenities including a swimming pool, tennis courts, a soccer field, a state-of-the-art equestrian center, and an expansive community clubhouse.
For lovers of the outdoors, Marlboro Ridge features miles of recreational and equestrian trails, along with hundreds of acres of picturesque open spaces, presenting amazing opportunities to soak in the views and enjoy an active lifestyle.
Homes in Marlboro Ridge
Residences in Marlboro Ridge are signature designs from Toll Brothers, one of the top luxury home builders in the country. Buyers will be able to choose from a selection of homes backed by Toll Brothers' unparalleled reputation for distinctive architecture and superior craftsmanship. Homes in Marlboro Ridge are equipped with a variety of first-class features such as high ceilings, elegant foyers, hardwood flooring, gourmet kitchens, expansive guest suites with full baths, and beautiful primary bedrooms highlighted by picture-perfect views.
No matter which home you choose in Marlboro Ridge, you can customize it to reflect your personal style and preferences, thanks to the developer's wide variety of customization options.
Find the finest homes for sale in these exceptional communities and other areas throughout the DC Metro area on this page.
ADVANTAGES OF LIVING IN A GOLF OR GATED COMMUNITY IN MARYLAND
Golf and gated communities are among the most appealing types of communities in the country. While the idea often brings up thoughts of exclusive enclaves populated with multimillion-dollar luxury homes among many people, the truth is that you'll find many modern golf and gated communities with real estate options that can accommodate most homebuyers' price ranges. These sought-after communities offer unique resources and features that can match exactly what you're searching for in your next neighborhood.
Below are some of the key advantages you can look forward to when you live in a gated community in Maryland:
High level of safety and security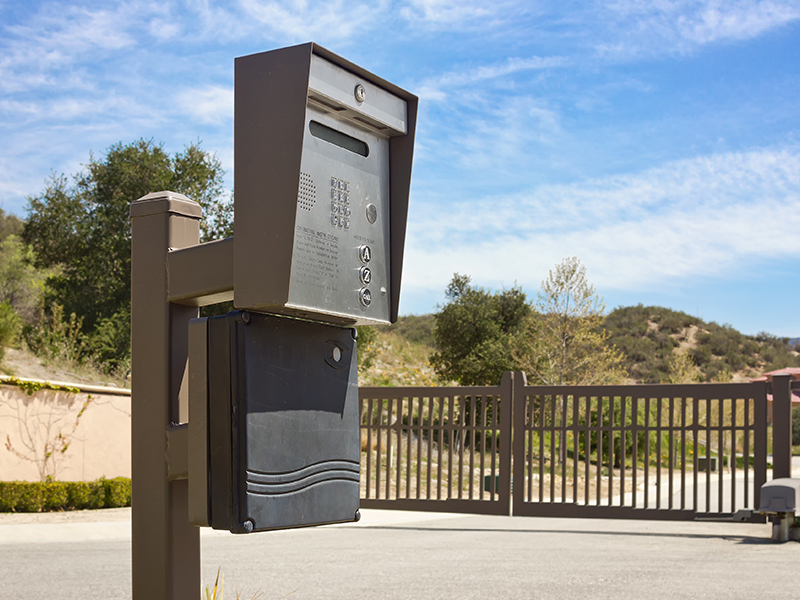 Of course, one of the top benefits you get when you live in a gated community is a greater sense of privacy and security. A gated community offers an assurance of safety when you're within its boundaries, while still allowing easy access for residents at all hours, day or night.
Having a high level of security allows you to go on vacation for an extended period without needing to worry about leaving your property behind. While it will not completely eliminate the possibility of crime, it is still one of the best ways to deter it, particularly if the community has a guard-gated entry rather than a keypad-activated entrance.
Privacy
Another key benefit that comes with having a high level of security is a greater sense of privacy. Living in a gated community is the perfect solution for homeowners who want to have complete control over who can visit them whenever they're at home.
In a gated golf and country club community, all of the amenities are also private and exclusively for residents' use. When you live in a gated community, you're assured that you can go about your daily business without outside interference.
Leisure amenities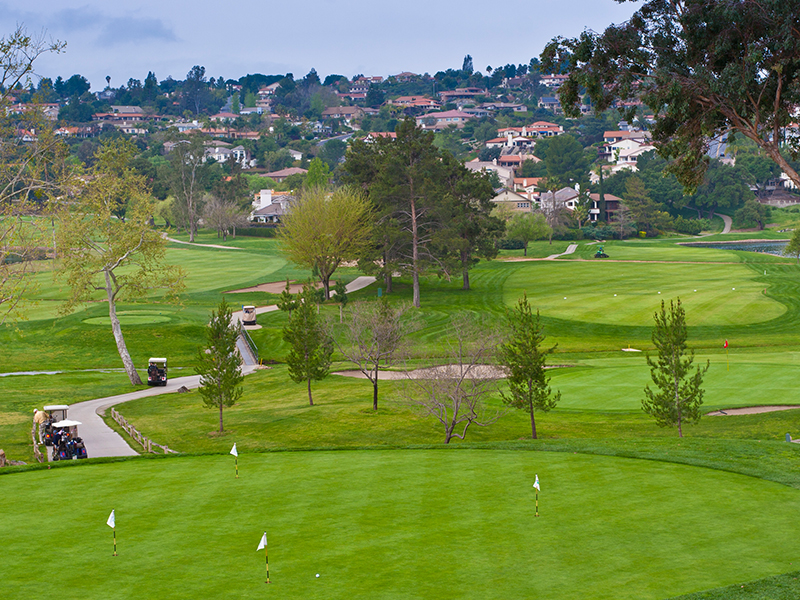 Gated communities offer a range of lifestyle amenities like swimming pools, fitness gyms, tennis courts, walking trails, spas, tennis courts, playgrounds, and other recreational facilities, all of which enhance the quality of life for residents.
Having leisure facilities also helps create a tight-knit community, as they provide numerous opportunities for neighbors to interact and get to know each other. In fact, many gated communities have special-interest clubs for all ages and organize special events, competitions, and gatherings throughout the year.
With a variety of first-class amenities just outside your door, you won't need to head outside of your neighborhood to relax, get some exercise, or spend quality time with friends and family.
Easy access to quality healthcare
Many of the top golf and gated communities in Maryland are a few minutes away from top-rated healthcare facilities in Prince George's County, including Largo Medical Center, University of Maryland Capital Region Health, and Maryland Primary Care and Wellness.
Higher property values
Gated and golf communities are generally sought after, which means homes within them usually have higher property values. They're a great choice if you're planning to invest in real estate or relocate in the future, as you won't need to worry about the selling price.
Eco-friendly surroundings
Several factors that result in healthy and environment-friendly surroundings exist in gated communities compared to other residential areas. For example, there's minimal traffic in a gated community, meaning there's less air and noise pollution. Most gated communities also include gardens and open spaces throughout the area, allowing residents to feel more connected with nature in a fresher and cleaner living environment.
Superior home standards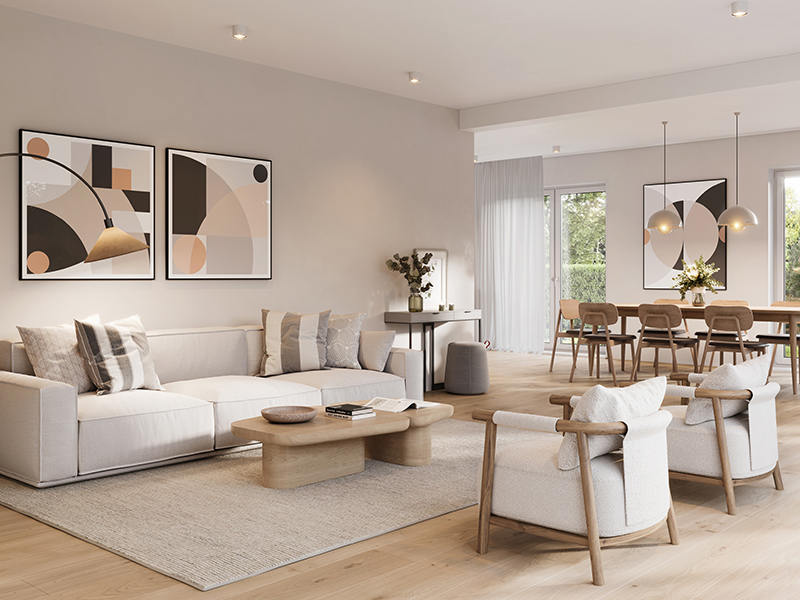 The quality of homes in gated communities is generally top-tier. They're typically built according to high standards in terms of both construction and design, as well as the upkeep and maintenance of the community itself.
Gated communities are usually administered by an HOA, which sees to it that all homes in the neighborhood are properly maintained.
START YOUR SEARCH FOR THE BEST GOLF AND GATED COMMUNITIES IN MARYLAND TODAY
Ready to begin your search for the perfect home in one of the top gated communities in Maryland? Get in touch with me, Ariana Loucas, for a seamless and stress-free search! As one of the top Realtors in the DC Metro area, I have assisted countless clients in attaining their real estate goals, whether they're looking for their dream home or putting their current residence on the market.
Call me today at 301.728.1418 or send me an   email. You can also leave me a message  here.