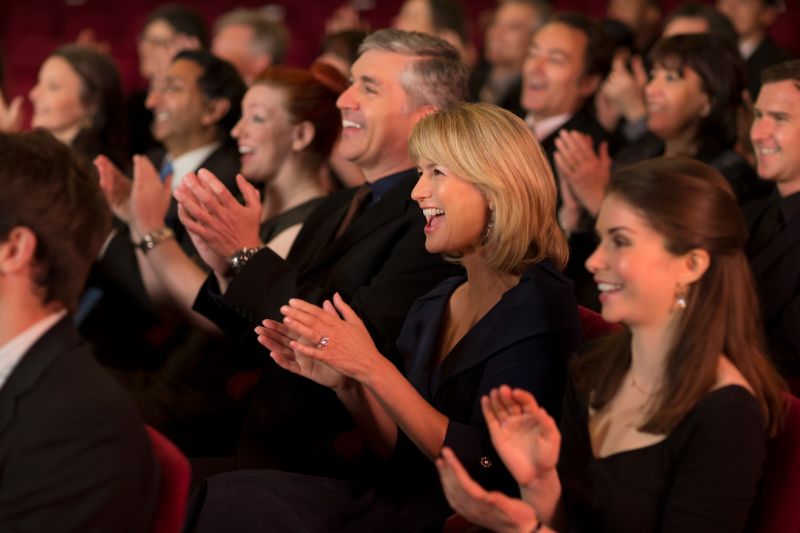 The beautiful Potomac River has always been part of the country's rich culture and history. George Washington's home, Mount Vernon, sits on the banks of the Potomac below Washington, D.C. Many parks, attractions, and historical sites also line this natural wonder.
In 2016, the MGM National Harbor became part of the Potomac River's skyline. This modern luxury resort is inspired by the rich history and timeless historical monuments in the nation's capital.
Whether you're planning on visiting MGM National Harbor for its excellent selection of shows, nightlife, dining, and entertainment, here are some things you should know to make the most out of your trip.
About the MGM National Harbor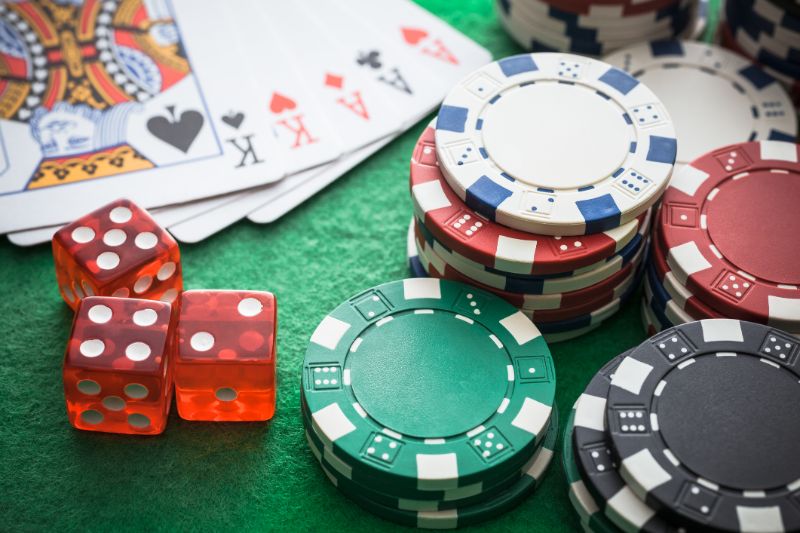 MGM National Harbor is a subsidiary of MGM Resorts International. This $1.4 billion project was designed by the Smith Group JJR and the HKS Hospitality Group and first opened on December 8, 2016.
This luxury entertainment, dining, and shopping hub is located on the eastern shore of the Potomac River in Prince George's County, Maryland. The MGM National Harbor stands 24 stories high and has more than 15 dining options, a 3,000-seat theater, and more than 125,000 square feet of gaming facilities.
Despite its high-end status, this luxury resort doesn't only cater to luxury guests and visitors. The MGM National Harbor supports Oxon Hill's local community through job creation, support of minority-owned establishments, as well as participation and engagement in volunteerism, community organizations, and local non-profits.
Theater
The 3,000-seat Theater at MGM National Harbor was designed by Sceno Plus. The venue comes with telescopic seating, which allows for custom arrangements for different events, such as comedy shows, live music shows, and many more. This venue can also host banquets, wedding receptions, speaking engagements, and product launches.
The theater also has a wide range of food and beverage options for mid-show breaks. There are seven VIP suites that have their own private entrances to the theater. There is also a VIP lobby that features a full-service bar and personalized catering options.
The Theater at MGM National Harbor has an exclusive booking partnership with Live Nation. Since their official opening, they've hosted performances and shows with A-list performers, such as Bruno Mars, Cher, Duran Duran, Lionel Richie, Sting, Ricky Martin, Christina Aguilera, Avril Lavigne, Anderson.Paak and The Free Nationals, and Aerosmith.
Hotel
The Hotel at MGM National Harbor has 234 guest rooms and 74 suites, including a Presidential and a Chairman Suite. All rooms have Bluetooth and Wi-Fi capabilities, as well as sustainable features like LED lighting and water-saving fixtures.
The hotel's guest rooms and suites also feature breathtaking views of the Potomac River, spacious interiors, blackout shades, a convenient media center, and top-notch amenities for your relaxation.
The hotel also features special suites and rooms that cater to specific needs. One of these special suites is the Stay Well room, which is designed with the latest wellness technologies from Delos, the Cleveland Clinic, Dr. Deepak Chopra, the world's top wellness companies.
Restaurants and bars
MGM National Harbor has plenty of dining, bar, and lounge experiences. The resort offers more than 15 dining options, from fast-casual to fine dining. Some of the fine dining restaurants in the resort include the Voltaggio Brothers Steak House and the Osteria Costa.
If you're in the mood for specialty dining, enjoy authentic pan-Asian cuisine such as Japanese, Chinese, Thai, Vietnamese, and Korean food at Ginger. For a more casual dining experience, the MGM National Harbor has TAP Sports Bar, the National Market, and Diablo's Cantina.
If you enjoy the nightlife, there's no need to step out of the MGM National Harbor. Begin the night by enjoy a couple at the Lobby Bar. Immerse yourself in live music, unique drinks, and unforgettable views of the nation's capital in the Felt Bar & Lounge. Reserve a spot for an evening with your closest friends and enjoy the gorgeous atmosphere of the Blossom Cocktail Lounge.
Casino
The Casino at MGM National Harbor features more than 125,000 square feet of gaming. Some of the games you can play in the casino include Blackjack, WAR, Craps, Roulette, and No Commission Baccarat.
The casino also recently introduced plenty of new games, including Casino War, Crapless Craps, Electronic Tables Games, Face-Up Pai Gow Poker, and Pontoon 21. Plus, play the video blackjack and video roulette machines while enjoying $4 beer, wine, and cocktails.
Spa and salon
The MGM National Harbor's other amenities and things to see and do seem endless. Pamper yourself De- at the 27,000-square-foot destination spa and salon, which offers a wide range of services and treatments. The spa features 11 treatment rooms, a couple's treatment room, a hydro-therapy room, and a full-service salon. There's also a men's barber lounge, a spacious fitness center, and plenty of fitness classes with personal trainers to choose from.
Meetings and events
If you're looking for a posh venue for small private gatherings, meetings, wedding receptions, and galas, the MGM National Harbor offers 50,000 square feet of versatile, indoor, and outdoor spaces and halls. The venues are packed with technological features designed to answer your event needs like a video wall, fiber optic ports, and 90-inch screens with video and teleconferencing capabilities. Aside from the 3,000-seat theater, there's the pool deck, Capital and Executive Corner Suites, and the Potomac Plaza, an outdoor venue that can host up to 500 people.
Upcoming shows and events in the MGM National Harbor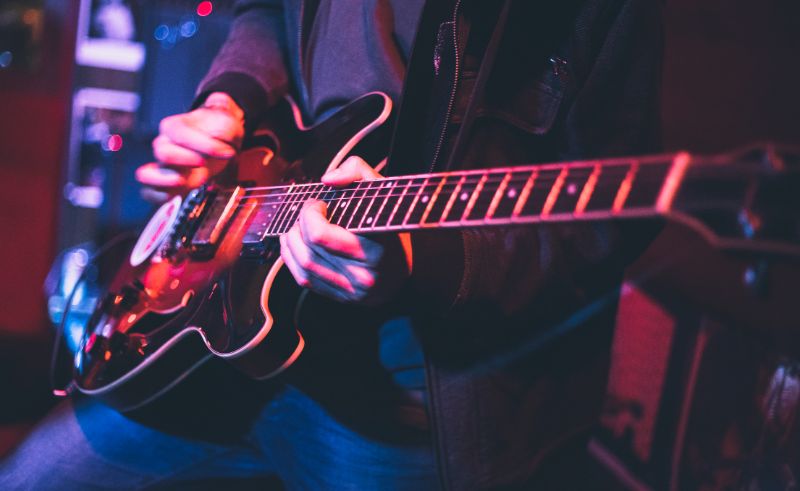 Here are some of the upcoming concerts, events, and comedy shows in the MGM National Harbor:
Festival of Praise ft. Fred Hammond, Hezekiah Walker & Israel Houghton
April 2, 2022 • Saturday • 8 p.m.
Grammy, Stellar, and Dove Award-winning gospel singer Fred Hammond brings back the Festival of Praise Tour this April 2022 along Hezekiah Walker, Israel Houghton, and more to be announced.
Legendary Nights XIV
April 3, 2022 • Sunday • 8:30 p.m.
Enjoy a night filled with music and entertainment as Legendary Nights returns for its fourteenth installment in MGM National Harbor.
The Price is Right Live
April 9 and 10, 2022 • Saturday and Sunday • 8 p.m.
Television's longest-running and most popular game show, "The Price Is Right™" is coming to MGM National Harbor. Get ready for two evenings of fabulous prizes and great fun!
Daryl Hall and the Daryl's House Band with Special Guest Todd Rundgren
April 16, 2022 • Saturday • 8 p.m.
Spend a night with singer-songwriter Daryl Hall and Daryl's House Band with their equally legendary special guest, Todd Rundgren.
Rickey Smiley & Friends
April 22, 2022 • Friday
Ready for a night filled with laughs? Actor, author, television host, stand-up comedian, and award-winning radio host Rick Smiley is coming to MGM National Harbor on April 22nd. Don't miss his show!
KEM and Kenny "Babyface" Edmonds- Hosted by Sherri Shepherd
April 23 and 24, 2022 • Saturday and Sunday • 8 p.m.
Multi-platinum recording artist and 21st-century icon KEM is going on The Full Circle Tour with 12-time Grammy Award-winning legend Kenny "Babyface" Edmonds. Don't miss out on these memorable nights to be hosted by Sherri Shepherd.
Snarky Puppy
April 28, 2022 • Thursday • 8 p.m.
Snarky Puppy's music is an electrifying experience. This Grammy Award-winning quasi-collective is coming to The Theater at MGM National Harbor on April 28th, so book your seats now.
Bill Maher
May 1, 2022 • Sunday • 8 p.m.
Comedian, actor, political commentator, and television host Bill Maher is performing live at The Theater. Don't miss it!
Nelly
May 26, 2022
Best-selling American rapper, singer, and entrepreneur Nelly is performing his hits at the MGM National Harbor's Theater. Buy your tickets now.
Air Supply
June 3, 2022
Relive the "Lost in Love" experience with Air Supply's famed duo, Graham Russell and Russell Hitchcock as they perform their hit singles, "All Out of Love," "The One That You Love," and "Even the Nights Are Better."
Big Time Rush: Forever Tour
June 23, 2022
Big Time Rush's Kendall Schmidt, James Maslow, Logan Henderson, and Carlos PenaVega are coming back to the stage in their highly anticipated Forever Tour.
Pati LaBelle
June 24, 2022
Patti LaBelle, famous for hits like "If Only You Knew," and "New Attitude," is coming to The Theater at MGM National Harbor on June 24, 2022. Be sure to book your tickets now for an unforgettable evening with the Godmother of Soul.
ALICIA The World Tour
August 5, 2022
Spend an evening with 15-time Grammy Award-winning singer, songwriter, and producer, Alicia Keys, as she performs her top hits in The Theater at MGM National Harbor.
RuPaul's Drag Race Werq the World Tour 2022
August 6, 2022
Join Kameron Michaels, Rose, Vanessa Vanjie, Yvie Oddly, and all the finalists from the 14th season of the smash TV hit, "RuPaul's Drag Race," in a production you'll never forget.
IL VOLO Sings Morricone and More
September 25, 2022
Enjoy a magical night with the Italian operatic pop trio, Il Volo as they perform the works of some of the greatest composers of the 20th century.
Sebastián Yatra: Dharma North America Tour 2022
October 7, 2022
Colombian singer and songwriter Sebastián Yatra is going on his North American Tour this October 2022. This Latin pop artist is well known for his performance of "Dos Oruguitas" in Disney's 2021 hit animated movie, "Encanto."
How to book tickets to shows in the MGM National Harbor
If you're interested in any of the upcoming shows in MGM National Harbor, here's a helpful guide to booking tickets and other relevant information:
Booking tickets
You can view the upcoming shows and events in MGM National Harbor and book your tickets by visiting their official website. For reservations, call 844.646.6847. For general inquiries, call 844.346.4664. You can also send an email to [email protected]. On show days, the box office will open three hours before the ticketed event.
Canceled events
If you purchased a ticket using your credit card, your payment will be refunded automatically to the credit card you used for purchase. Note that it may take up to 30 days for the refund to reflect with your bank.
For those who purchased tickets using a third-party service, you can reach out to your original point of purchase for more information regarding credits.
If you purchased a ticket with cash, you can request a refund by mail or email. Specific details can be found on the MGM Resorts' official website.
Rescheduled events
As for rescheduled events, the tickets you purchased will automatically be valid for the new performance date. No further action is needed.
However, if you won't be able to attend on the rescheduled date, you may request a full refund within 30 days of the new show date announcement. This new rule will take effect on May 1st. Ticket holders will be notified of reschedules and how to obtain their refunds.
Postponed events
If the event you're planning to attend has been postponed, you will still be able to attend the rescheduled date with your existing reservation. Ticket holders will be notified of the rescheduled date as soon as a new date has been confirmed. The MGM Resorts' official website also has more information about special circumstances surrounding postponed events.
Accessibility and special seating
According to the MGM National Harbor website, requests for special seating accommodations for those with visual impairments, accessibility, and interpreter needs should be coursed through official representatives. You can contact an MGM National Harbor representative by calling (844) 346-4664. Note that advanced ticket purchase may be required.
COVID-19 protocols
As of writing, the Theater at MGM National Harbor does require COVID-19 testing and vaccination. However, this policy may change depending on the request of the artist or promoter.
Events that have specific health requirements will have a Health Check Icon on the Ticketmaster page.
All additional health requirements will be communicated to ticket holders, guests, and visitors before the event via email or phone number listed on Ticketmaster or MGM National Harbor account.
Other protocols and banned items
MGM National Harbor has other protocols and a list of banned items for guests and visitors of the casino and theater. For example, only small purses are allowed into the venue. This means backpacks of any size are not allowed. For a comprehensive list of guest protocols, you can visit their general information page.
Nearby attractions, restaurants, and bars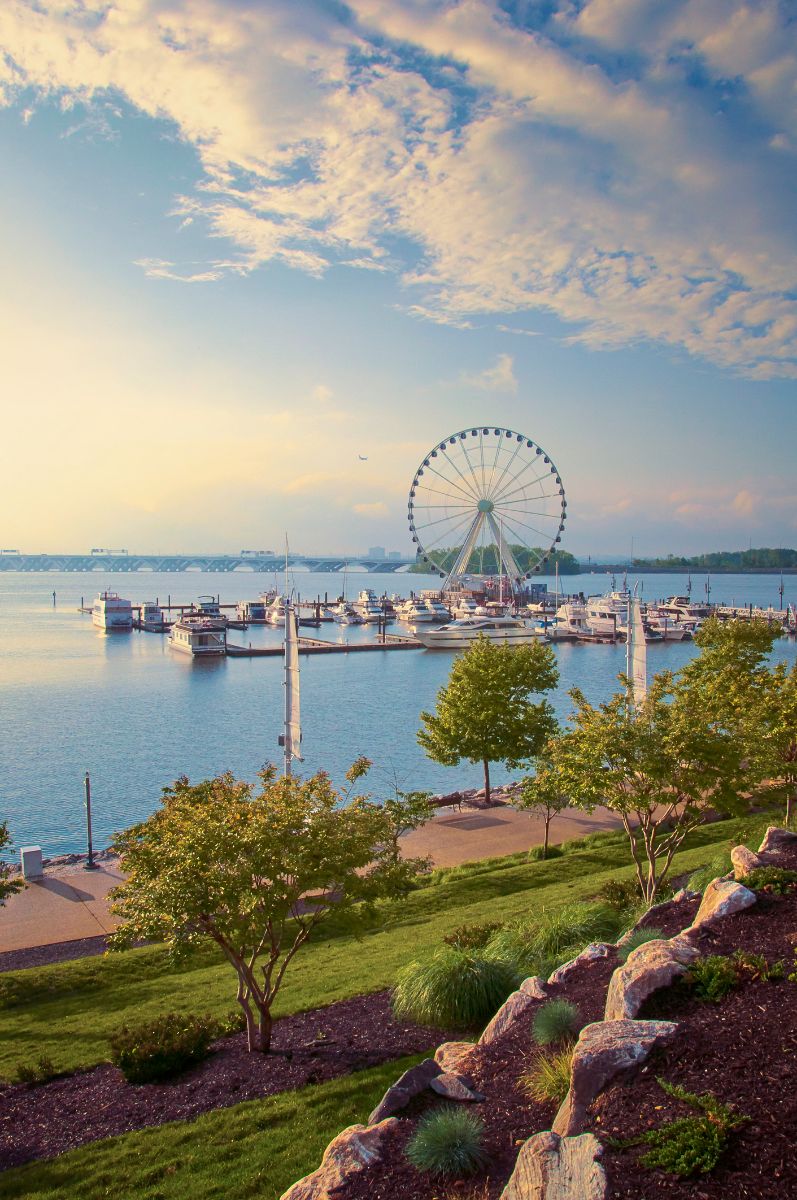 Aside from the electrifying shows and events in the MGM National Harbor, there are also plenty of places to visit, drink, and dine in Oxon Hill, Maryland. Here are some of the most famous attractions, restaurants, and bars near MGM National Harbor:
Oxon Hill Manor
Oxon Hill Manor is a lavish property located at Forest Heights, Prince George's County, Maryland. It was designed in 1928 by Washington architect Jules Henri de Sibour for Sumner Welles, an American diplomat. The house has a beautiful view of the Potomac River and is a popular venue for meetings, conferences, weddings, and other events. Explore the formal English gardens, rose bushes, a reflecting pool, and a large brick patio for outdoor events.
Woodrow Wilson Bridge Trail
Woodrow Wilson Bridge Trail is a great place to visit if you're looking for a nice walk or more physically engaging activities. The bridge trail connects Alexandria, VA, and the National Harbor in Maryland. The trail includes a landscaped park, benches, glyphs that show the Potomac river's local fish species, and viewing scopes along the drawbridge.
National Harbor

Potomac River's National Harbor is a one-stop destination for shopping, dining, attractions, and events. You can enjoy a breathtaking view of the riverbank from 180 feet up on the Capital Wheel, National Harbor's newest attraction. There's also The Awakening statue, The Carousel, Tanger Outlets, waterfront dining boat cruises and tours, as well as kayak and paddleboard rentals.
Jordan's Bistro

If you're looking for a cozy spot that's famous with the locals, Jordan's Bistro is for you. In fact, according to Yelp.com, it's one of the most recommended places to eat in the National Harbor area. Their menu features a lot of comforting dishes and soul food. Some of their bestsellers include their signature crab cake, chicken and waffles, and various breakfast sandwiches.
The Walrus Oyster & Ale House

The Walrus Oyster & Ale House is inspired by Lewis Carroll's poem, "The Walrus and The Carpenter." The restaurant is locally owned and first established in 2014. Their menu features plenty of fresh, local seafood, including oysters, shrimps, and crabs. Many locals recommend their food, service, and bar. Their happy hour is from 3-6 p.m. every Monday to Friday. They host gatherings and events as well.
Succotash

If you're looking for a unique dining experience, Succotash is for you. It's a restaurant that features a progressive interpretation of classic Southern dishes as well as Korean favorites. Locals love this spot for its intimate setting and delicious food. Succotash serves lunch, brunch, supper, and drinks during happy hour.
Desserts by Gerard

If you're in the mood for sweets and pastries, Desserts by Gerard is a great place to visit. They're conveniently located just minutes from MGM National Harbor. Their menu features fresh, handmade cakes and pastries made from the freshest ingredients. Some of their bestsellers include their one-layer strawberry shortcake and the red velvet cheesecake tart. Check out their selection of breakfast and lunch items.
Work with Ariana Loucas for your real estate needs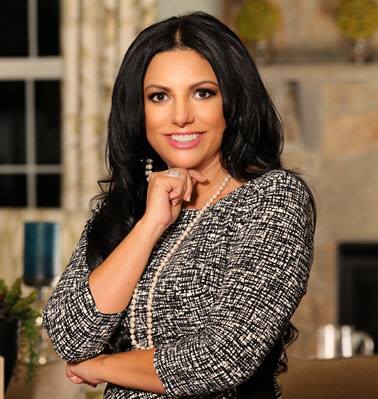 Whether you're looking for a luxury investment property near the MGM National Harbor or if you're interested in buying a residence in Washington, D.C., Maryland, or Virginia, allow me, Ariana Loucas, to find your dream residence.
My team can help you reach your investment targets. Contact us today to schedule a real estate consultation! Call 301.728.1418 or email ariana(at)realtorariana(dotted)com.