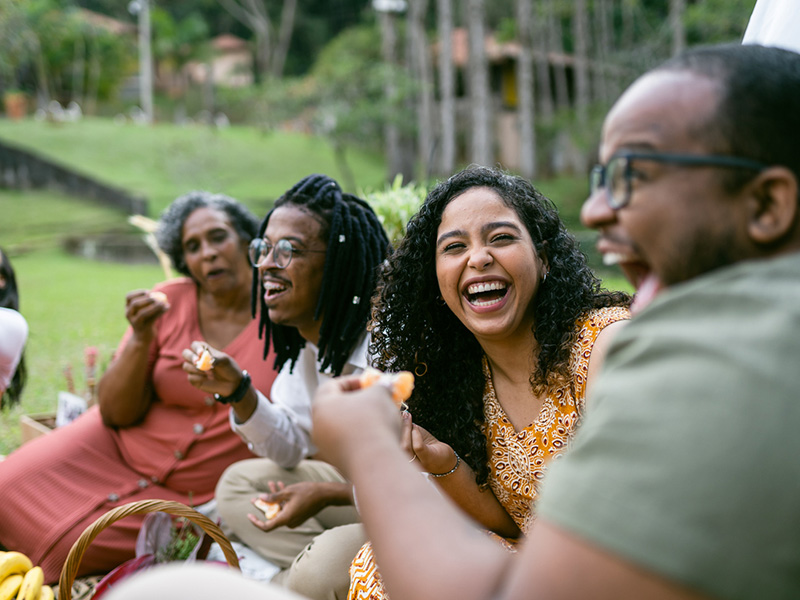 The best events in Georgetown, DC are back with a vengeance! 
Georgetown, Washington has always nurtured a reputation for its rich history, deep-rooted sense of culture, unique artistry, Federal-style architecture, and cobblestone streets. All recall bygone days even as modern-day Georgetown keeps its feet planted firmly on the 21st century. In this side of town, entertainment, sports, festivals, and restaurants are staples that locals enjoy. 
Today, everything that made Georgetown the lively town that it is, is back on track. Block your schedules as we give you a rundown of what to look forward to in the months to come. 
Table of contents
Events and Festivals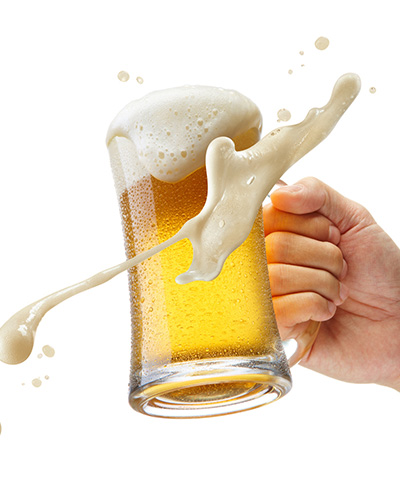 The 8th Annual Oktoberfest Festival
Ongoing until October 9, 2022
Sponsored by the Georgetown DC beer garden, Wunder Garten, the eighth iteration of the traditional German beer festival promises kegfuls of fun over the course of four weekends. DJ sets, live music, Bavarian games, German eats, and loads of specialty and regional beers await attendees. Pooches can get in on the (non-alcoholic) action, too, with DOGtoberfest happening on Sundays. Dress your furry friend in their Oktoberfest best for a chance to win prizes. On September 17th and October 6th, watch out for PRIDEtoberfest, produced in partnership with the Capital Pride Alliance. 
Georgetown Harvest Market
October 15-17, 2022
Missing Georgetown's French Market in the spring? Experience the same vibe as Georgetown's celebrated tradition of small businesses displaying their wares in an open market. The Georgetown Harvest Festival aims to replicate everything that makes the French Market an anticipated spring event. Enjoy pumpkin painting, music, and the best of what's good and local.
Red Poppy Festival 
April 28 – 30, 2023
Another festival worth checking out is Georgetown Poppy Festival. Popularly known by locals as Red Poppy Festival, this event being held every April runs for three days featuring live music, car shows, parades, kiddie shows, art, and food kiosks. Keep checking their website for the 2023 line-up. All concerts in this anticipated annual event are free. 
Liking what Georgetown, DC has to offer so far? Call 301.728.1418 or contact us here for real estate inquiries.
Music and live performances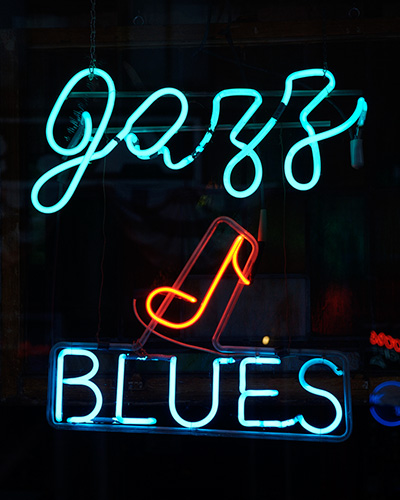 Blues Alley
Blues Alley is America's oldest continuing jazz super club founded in 1965. This iconic club takes you back to life in another musical era. It's seen legends like Charlie Byrd, Dizzy Gillespie, Ella Fitzgerald, Tony Bennett, Wynton Marsalis, Maynard Ferguson and Eva Cassidy grace its stage. If you, too, want the look and experience the intimacy of the jazz clubs of old, check out their lineup of performers here and buy your tickets here.  
Mr. Smith's Piano Bar 
Make Mr. Smith's of Georgetown at 3205 K Street your destination of choice when you want your
Georgetown, DC events a little extra. Request your favorite songs. Wait your turn at the mic. And reserve early especially if you plan to go with a large group. Come as you are, as this place offers no cover charge, either. 
Liking what Georgetown, DC has to offer so far? Call 301.728.1418 or contact us here for real estate inquiries.
City tours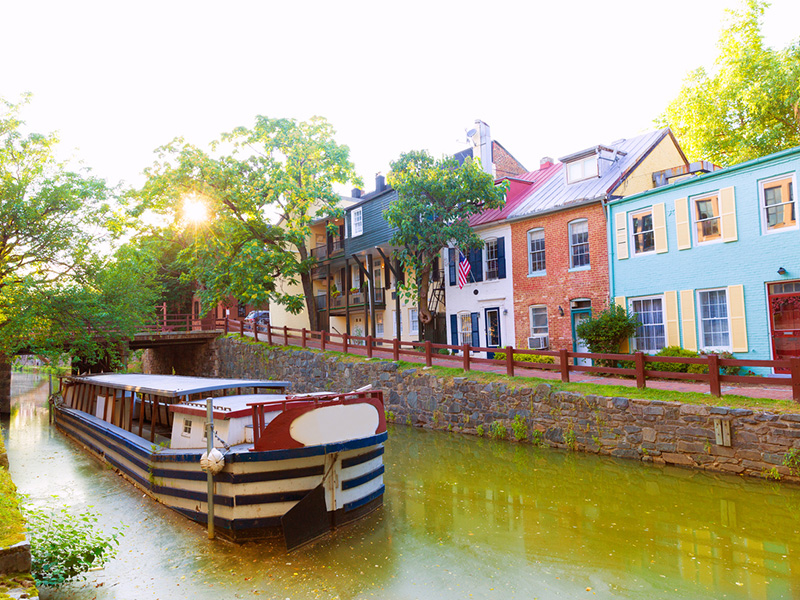 C & O Canal Boat Tours
Weekly until October 30, 2022
There's a new Chesapeake and Ohio (C&O) canal boat in town. Get to know why the canal became a National Historical Park. The nonprofit Georgetown Heritage has partnered with the DC government, National Park Service, and Georgetown Business Improvement District in developing a program encouraging visitors to learn the history and culture of C&O Canal over the past 191 years. Book a one-hour guided tour cruising a one-mile stretch if you plan on attending some of the events in Georgetown DC this weekend.
Potomac water activities
A weekend well spent in Georgetown means having family and friends engage in watersports activities. Want to paddle your way on the Potomac River? Head on over to Thompson Boat Center or at Key Bridge Boathouse to rent canoes and kayaks. Treat yourself to paddling lessons if you've got some extra bucks to spare for all your exciting events in Georgetown, DC.
Georgetown Food Tour 
Georgetown is definitely a place for foodies. Book a Tasty Food Tour
here and spend the next three hours sampling Southern comfort food in a Prohibition-era bar where John Kennedy proposed to his wife, Jackie Bouvier. Have tea near the canal and grab street food along the way. If you're feeling a little guilty for over-indulging, take comfort in the fact that part of the proceeds from this tour will be donated to Bread for the City Charity which provides food, shelter, and clothing to DC locals who are in need of help. 
The Tudor Place Guided Tour 
Home to descendants of Martha Washington, the 5.5-acre Tudor Place is a Georgetown landmark. Go on a guided tour to view the scenic garden, the exquisite furniture, a collection of about 18,000 artifacts, and the intricate Federal-period designs inside the mansion. You may check out their latest tour schedules here and secure your tickets as early as possible.
Kennedy Walking Tour 
Georgetown has been home to the late President John F. Kennedy and his wife, Jackie for many years. If you're a history buff or just curious about the places they lived in and spent time on, a walking tour will bring you to up to 11 homes in the area. You can also grab a quick lunch and do a little shopping at the Kennedys' favorite place on Wisconsin Avenue. A self-guided walking tour guide can be found here so you can plan your trip.
African-American Heritage Trail 
With African Americans making up from 30% to 40% of Georgetown DC's population, Cultural Tourism DC has offered a walking tour of Herring Hill, the historic 15-block community that was populated by African-American families who migrated to the area during the Civil War and lived there well into the 1930s. It was, by many accounts, a thriving, "village-like" community. The Heritage Trail includes the home of the prominent couple, Alfred and Hannah Pope, who actively participated in public affairs and were involved in real estate.  The residence of Emma Brown – poet, activist, and Georgetown's first African American teacher employed by DC schools – is also part of the tour. As is violinist, educator, and abolitionist John Fleet's home. You'll also pass the First Baptist Church, Holy Rood Cemetery, Mount Zion United Methodist Church and Female Union Band Cemetery, Patrick Francis Healy Hall at Georgetown University, Rose Park Recreation Center, among others. 
Georgetown DC Movie Sites Tour 
It's always a blast to be in the very same locations of some of our favorite movies. If you're looking for events in Georgetown DC, a tour of famous movie sites will thrill fans. There are 11 in all, including "The Exorcist" house on 3600 Prospect Street, "The Exorcist III" at Martin's Tavern on 1264 Wisconsin Avenue, Annette Bening's "The American President"' on 3343 P Street, "Wonder Woman 1984" on 1351 Wisconsin Avenue, Julia Roberts in "Pelican Brief' on 1503 35th Street, and Arnold Schwarzenegger in "True Lies" in Georgetown Park, to name a few. 
Liking what Georgetown, DC has to offer so far? Call 301.728.1418 or contact us here for real estate inquiries.
Fun and Games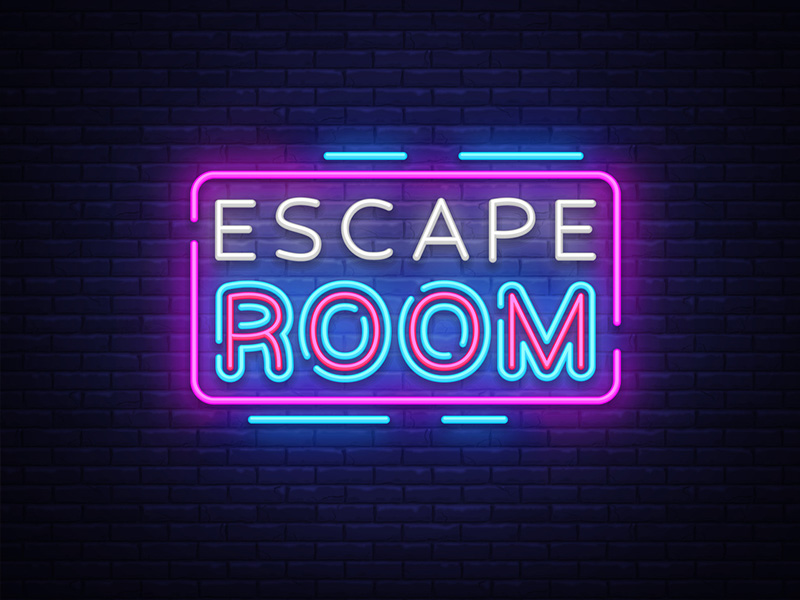 The Escape Game
Solve puzzles, find clues, and complete the mission with friends in different interactive escape rooms at 3345 M Street. Pick a theme for your group to solve like Special Ops: Mysterious Market, Prison Break, The Depths, and The Heist. Accomplish your chosen adventure in 60 minutes to win the game. One escape room can hold up to 8 people with every immersive game varying with varying levels of difficulty. Prices start at $36.99 per person. Learn about their escape rooms here and reserve a timeslot for you and your friends to enjoy this summer. 
Liking what Georgetown, DC has to offer so far? Call 301.728.1418 or contact us here for real estate inquiries.
Food and dining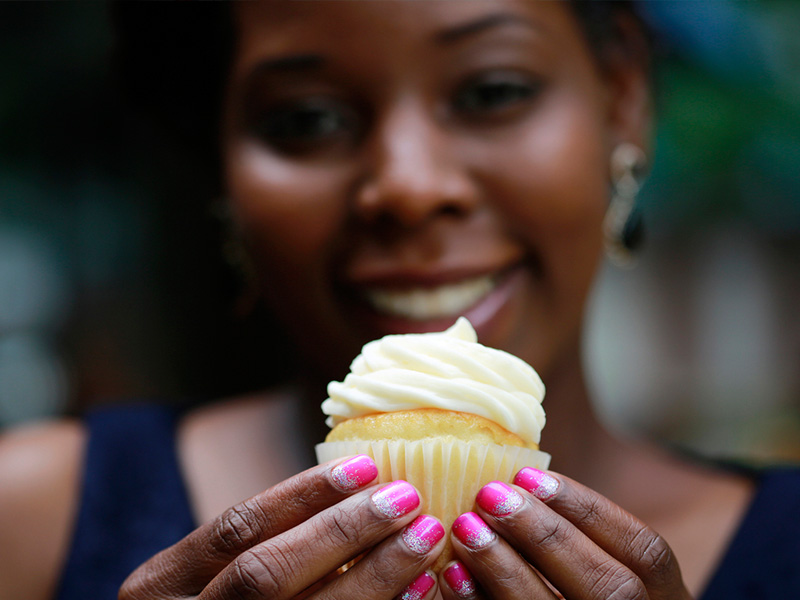 Rosewood Rooftop Bar & Lounge
If you prefer rooftop dinner parties to celebrate occasions, pop a Krug Cuveé champagne over a grand view of Potomac River and Kennedy Center. CUT Above Bar inside Rosewood Hotel serves family-style food by Chef Andrew Skala. Their menu selections have included lump crab tartlets, slow-cooked beef short rib, truffle Maine lobster mac and cheese, and strawberry rhubarb pie. Dress to impress and dine at Rosewood very, very soon. For more information, check out Rosewood Hotel's website.
Capitoline Cocktail Classes
July 20, 2022
Unleash your inner barista with Capitoline's Cocktail Class offerings by owner and mixologist Kat Hamidi. While learning the art of cocktail mixing, James Beard nominee Chef Cagla Unal of The Green Almond Pantry will be rolling out sumptuous snacks for you to enjoy as well. Tickets are already on sale here at $66 for one person and $91 for two persons inclusive of 2 cocktails to taste, snacks, a bottle of Capitoline vermouth, sparkling water and a jar of olives or pickles!
Georgetown Cupcake 
For your sweet tooth, nothing beats this classic! Co-founded by sisters Katherine Kallinis-Berman and Sophie Kallinis-LaMontagne, Georgetown Cupcakes has been such a hit, it actually starred in its own TV series "DC Cupcakes." Classic flavors such as Red Velvet, Chocolate Ganache, Vanilla Birthday, Milk Chocolate Birthday, and more go for $3.75 a pop, or $20 for a box of 6 and $38 for a box of 12.  
Baked & Wired
For over 20 years, the family-owned Baked & Wired neighborhood pastry cafe has offered cakes, brownies, cookies, handcrafted coffee, and their premium best selling "cakecups." Well-loved flavors of these small-batch morsels include  Smurfette, Vanilla-Vanilla, Carrot, Doom, and Karen's Birthday. Also popular are Chocolate Lovers Assortment, B-day Party Assortment, and Bakers' Choice Assortment at $69.60 for a box of 12. 
Liking what Georgetown, DC has to offer so far? Call 301.728.1418 or contact us here for real estate inquiries.
Shopping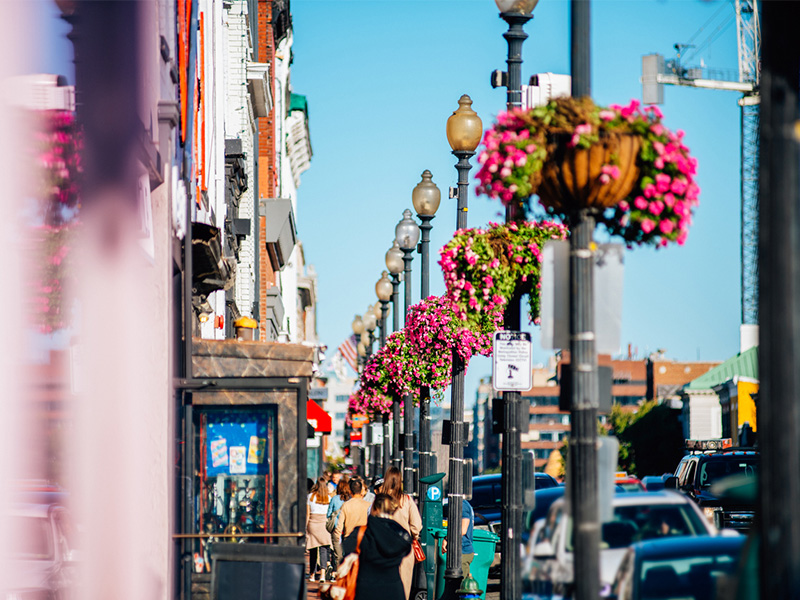 M Street
M Street is considered one of the best venues for street shopping in America. Located in the heart of Georgetown, M Street covers four streets and connects the neighborhoods of Foggy Bottom, Downtown DC, and Virginia. Find items from Coach, Victoria's Secret, and Banana Republic along with local favorites, Cusp Georgetown and Hu's Shoes.
Book Hill
Book Hill is another popular area filled with antique shops, boutique stores, art galleries, restaurants, and pastry shops. From Wisconsin Avenue, Book Hill stretches from O Street to Reservoir Road, with views that are just as amazing as the shopping finds. Book Hill also celebrates Georgetown French Market during the month of April. Expect a surfeit of specialty food, popular favorites, wines, croissants, macarons, and other popular specialty items. To get into the spirit of things, nearby boutiques go on sale as well. 
Liking what Georgetown, DC has to offer so far? Call 301.728.1418 or contact us here for real estate inquiries.
Arts and culture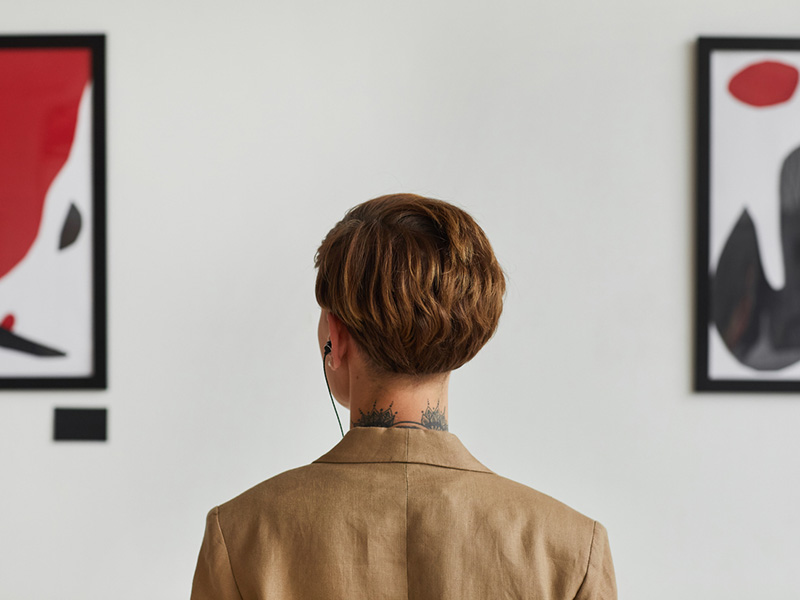 Dumbarton Oaks Museum
If you're into arts, design, and history, a visit to Dumbarton Oaks Museum is a must. A wonderland of  Byzantine and Pre-Columbian art, the museum was once the home of art collectors Robert and Mildred Bliss, who also patronized learning in the humanities. Also of note is the garden, designed in 1921 by Beatrix Ferrand, America's first female landscape architect. The 16-acre garden features a rose garden, an arbor terrace, a fountain terrace, woodlands, and so much more.  The owners donated the property to Harvard University, which turned it into a research institute, museum, and library.  
Washington Printmakers Gallery
For enthusiasts of contemporary fine arts and photography, Washington Printmakers Gallery at 1641 Wisconsin Ave. will spark your creative interest. The gallery hosts monthly and weekly exhibits with various themes that you can check out here. Look for works like "Los Angeles" by Bob Burgess, "Pink Rain" by Rosemary Cooley, "Cartagena" by Marie-B Cilia de Amicis, and "Capitoline Gold" by Kate Lowman. Several frames are also up for sale on their website.
This list is just a sample of the many events in Georgetown, DC, and the permanent delights that await visitors and which residents can indulge in anytime they want. Plan your itinerary to visit the events and drop in on places that you wouldn't want to miss. Your next fun-filled Georgetown adventure awaits.
If you like what you see, you, too, can live amid the historic and happening neighborhood of Georgetown, DC. Feel free to get in touch with Ariana Loucas to learn about how we can help you find a home of your own here. Call 301.728.1418 or contact us here.